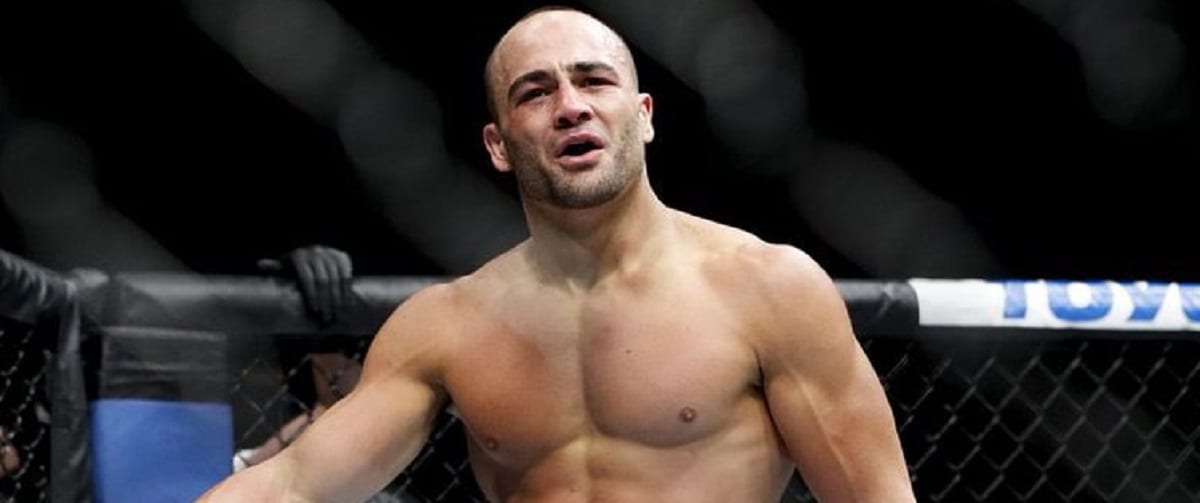 Former UFC lightweight champion Eddie Alvarez suffered something of a rude awakening at UFC 205 last November when he faced Conor McGregor.
Going into a bout with sport's biggest star, Alvarez was convinced that his title reign would continue long after the UFC's debut show in Madison Square Garden. It wasn't to be. Dropped on several occasions in the first round, Alvarez was eventually finished in the second following concussive barrage of blows from McGregor midway through the frame — a fight which forced Alvarez to put on hold his plans to dominate the UFC's 155-pound fold.
Alvarez's return to the cage has been booked and he will face Dustin Poirier in May at UFC 211 and, as far as Alvarez is concerned, his journey back to the top starts now.
Speaking on Brian Stann's Toe 2 Toe, as reported by MMAFighting, Alvarez said: "I had a bad night in November, and no problem. I got back on the horse about six weeks ago, met back up with my coaches, strength and conditioning coaches, Mark Henry and everybody, and we formulated a plan to come back to take over the division that I believe is mine… It was a small chapter in my full book that will be my career. It was a disastrous chapter but now we get to write some new good ones."
Famously, Alvarez has won world titles in every organisation he's been attached to but 'The Underground King' says that right now, not his reign as champion in the UFC, Bellator or anywhere else, he is in the best phase of his career.
"I made a lot of money and I won a lot of world titles. I really feel that right now is the time in my career to dig deep because in the past it was very simple to pinpoint a reason why: my children. I needed to do something for the people that are looking up to me. So I found the last couple of months I needed to dig deep to find even more of a 'why' to move forward, although I've accomplished what I've accomplished. I've done that and I'm excited. I'm rejuvenated about the opportunity to get back into the cage and show what I'm made of."
That comes opposite Dustin Poirier, another fighter with something to prove at 155-p0unds. Poirier's loss to Michael Johnson last year derailed his move up the lightweight rankings (temporarily, at least) but with a hard-fought win over Jim Miller now on his record it sets the stage perfectly for a top contender battle between the pair.
"He made a lot of noise with the Jim Miller fight. He's been putting on some great shows so I'm excited to get back in the cage with someone like that, someone of his style. I need a good fight like that in me. I have one in me right now, so I'm excited."
Comments
comments