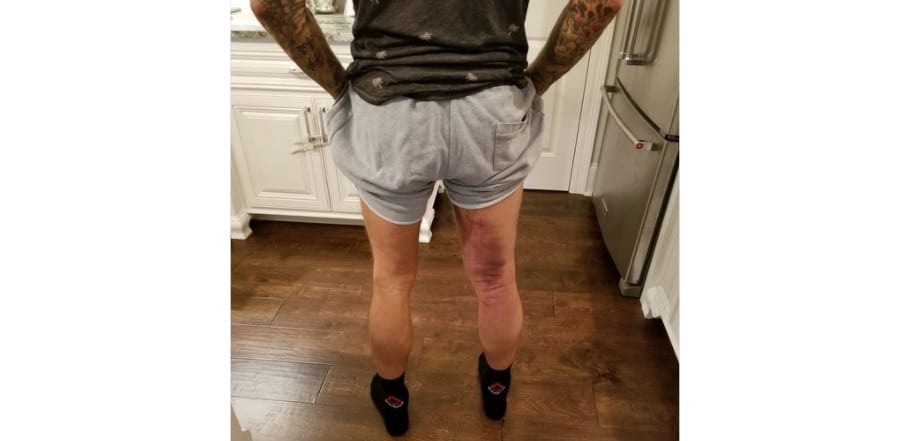 As if it could possibly have turned out any different.
Last weekend's UFC Glendale main event between Dustin Poirier and Justin Gaethje was, to borrow a term oft-used in publications like this, a war. Throughout three rounds and thirty-three seconds, Poirier and Gaethje delivered the type of wild, technical brawl which can only come when two like-minded fighters enter a cage with each other.
Poirier, the more technical fighter of the two, seized his moments in the pocket to uncurl some wonderful punch combinations, somethings in the fours and fives, while Gaethje, all walk-forward aggression, concentrated on scything kicks in an attempt to limit his opponent's mobility.
Truth be told, both fighters enjoyed significant success with their tactics. Poirier landed the crisper strikes in the exchanges and appeared close in the early rounds to overwhelming Gaethje but, as the minutes wore on, he began to wear the damage distributed by Gaethje's kicks. At the end of the third it began to seem as if the end was close for Poirier, particularly as Gaethje appeared to be the fresher of the two, but one counter punch from 'The Diamond' brought the fight to its conclusion.
Gaethje, as ever, was swinging until the end but the fight was brought to its conclusion with a barely mobile Poirier seizing his opportunity and unleashing everything in the tank to become just the second man to ever defeat his opponent.
And, as he displayed on social media, the fight has left him with some temporary reminders of the brawl which earned both competitors a 'Performance of the Night' bonus.
See below:
. @Justin_Gaethje thanks for the battle! You are a warrior.

— The Diamond (@DustinPoirier) April 16, 2018
Here you savages go! Yall wanted to see the damage pic.twitter.com/dNTycpVlra

— The Diamond (@DustinPoirier) April 16, 2018
— The Diamond (@DustinPoirier) April 16, 2018
— The Diamond (@DustinPoirier) April 16, 2018
.
Comments
comments