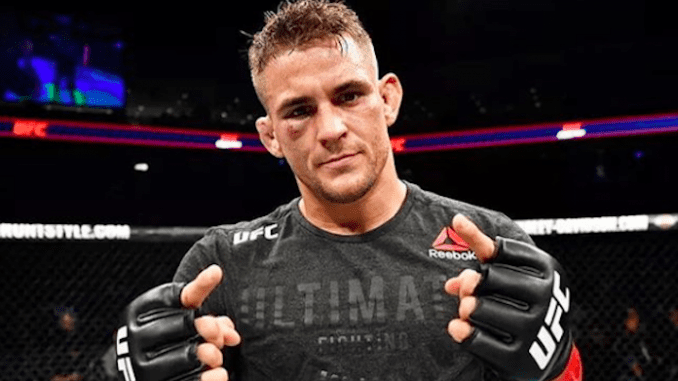 Add Dustin Poirier to the ever-growing list of people who aren't particularly fans of Colby Covington's schtick. 
Covington, the former interim UFC welterweight champion, has adopted the role of mixed martial arts' greatest heel, the mouthpiece for a new generation of athlete whose verbal jabs are every bit as sharp as their physical ones. Covington's style often grates with fans and fighters alike, as he is faced with accusations the the 'character' he portrays in interviews is every bit as pantomime as those who compete in the WWE.
Another such instance happened Monday. While being interviewed by Ariel Helwani on ESPN, Covington criticised his American Top Team training partner Poirier for making clear his emotions at losing his world title challenge to Khabib Nurmagomedov at last weekend's UFC 242 in Abu Dhabi and calling Poirier "childish".
This didn't sit well with Poirier, who replied to ESPN's Instagram account and didn't hold back when addressing Covington.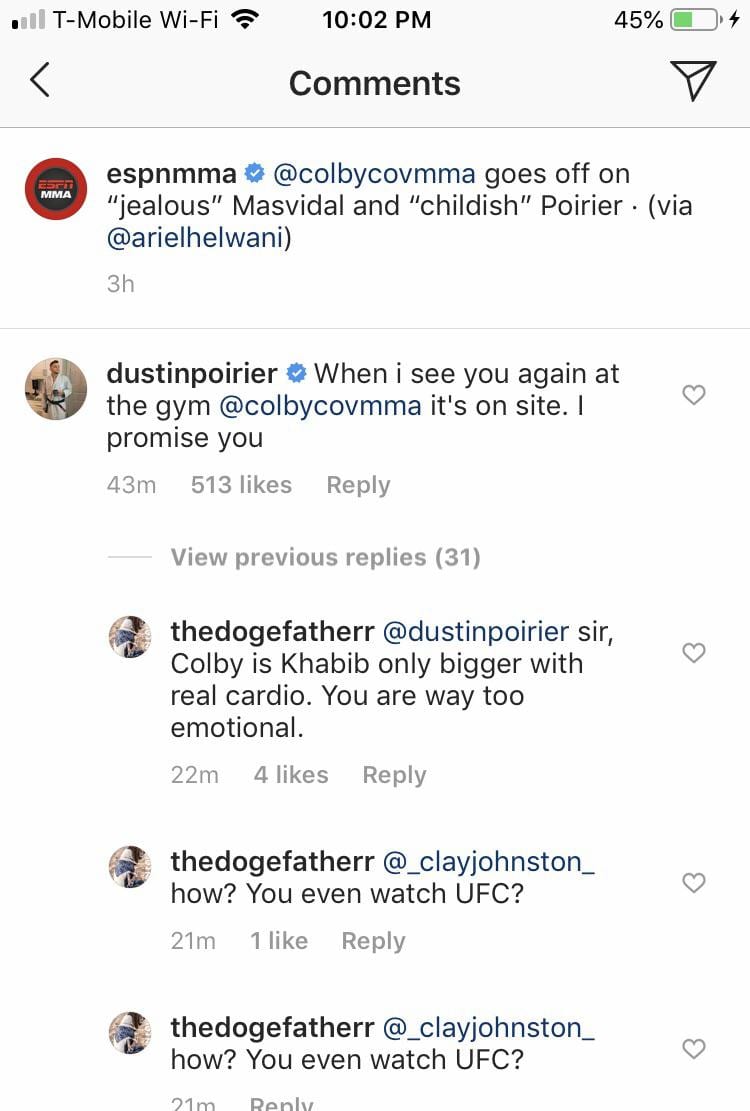 In his interview with Helwani, Covington also outlined that negotiations between he and the UFC to make a bout against Kamaru Usman at the upcoming UFC 244 in Madison Square Garden are at an impasse.
The proposed fight was initially intended for the card's main event but that has since switched to being the recently-announced Jorge Masvidal vs. Nate Diaz clash.
Covington has suggested that he would ideally like to fight later in the year on an ESPN card.
(h/t BJPenn.com / phillyphil9)
Comments
comments