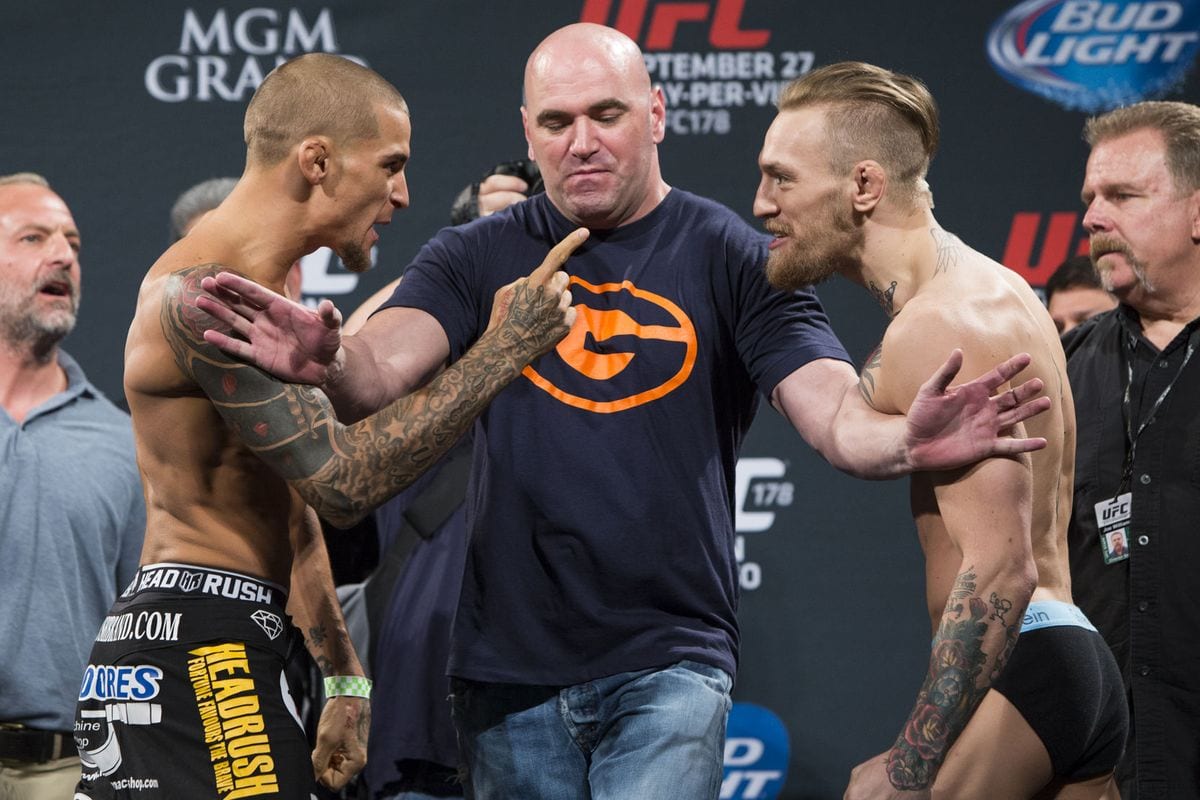 A glance at Conor McGregor's fight record (as well the evidence from his fights, of course) would suggest that Conor McGregor is one of the premier knockout artists in mixed martial arts — and this is an assertion that former opponent Dustin Poirier would appear to agree with.
McGregor and Poirier met in a featured bout on the UFC 178 card in Las Vegas in September 2014 in what was billed as the first 'true' test of the Irishman's UFC career to date, given that Max Holloway (who McGregor fought over a year prior) wasn't quite known then as the threat we know he is now.
And then, it was all over. Just over a minute and forty-five seconds into the first round McGregor stepped forward with a left hand which landed behind Poirier's right ear, causing him to fall face first to the canvas. The referee waved the bout off moments later.
The win was one of the 18 victories that McGregor has amassed by knockout throughout his career and one of five straight in the UFC which would culminate more than a year later with a 12-second KO of Jose Aldo to lift the undisputed UFC featherweight world title.
As brief as the bout was, Poirier has forged some clear memories from it judging by his response to a fan on social media asking who hit the hardest of all of his opponents up to this point in his career.
Conor by far https://t.co/l2stAIVFXu

— The Diamond (@DustinPoirier) November 24, 2019
McGregor being 'by far' the most concussive fighter he has competed with is all the more stark a statement when you consider that Poirier has also shared a cage with the likes of Eddie Alvarez, Khabib Nurmagomedov, Max Holloway and Justin Gaethje.
'The Diamond' says he expects to return in February or March following his title defeat to Nurmagomedov in September after his return to action was delayed by surgeries to repair issues with his hip and labrum.
Comments
comments