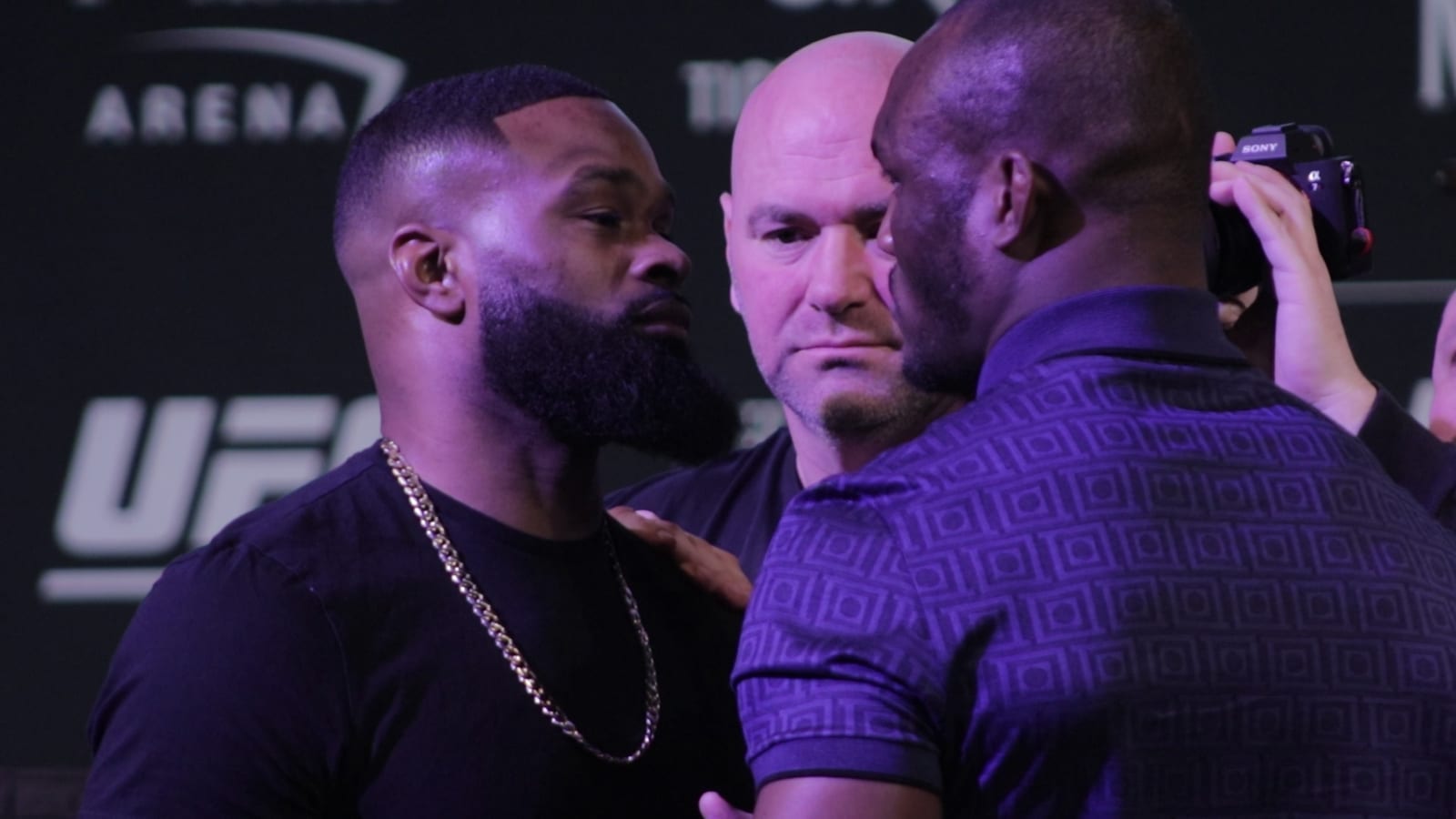 When Kamaru Usman defeated Tyron Woodley at UFC 235, it was one of the most dominant performances from a challenger in a title fight in UFC history.
From the opening bell, Usman didn't lose one minute of their five round contest, eventually earning the welterweight title through judges decision. After the fight, Woodley commended his opponent, although noted he felt lethargic through the bout and was unable to pull the trigger. Citing his numerous title defences, Woodley asked for an immediate rematch, stating he felt it would be appropriate.
For his coach, Duke Roufus, it might feel appropriate, but they also need to prepare for the case where it doesn't happen.
"We all know how the UFC feels about Tyron, and here's the thing: I'm friends with everybody. I love Tyron, I love them, I get along with everyone. That's between them. I'm always going to stand with my fighter, but I understand what they want him to do," Roufus said, speaking on MMAJunkie Radio. "We have to go stretch and choke out two or three people, and get a title shot. That's it. That's just the formula he's going to have to do – come in, take out someone and get some big performances. That's just part of it sometimes. … I understand you don't get an automatic rematch all the time."
Comments
comments