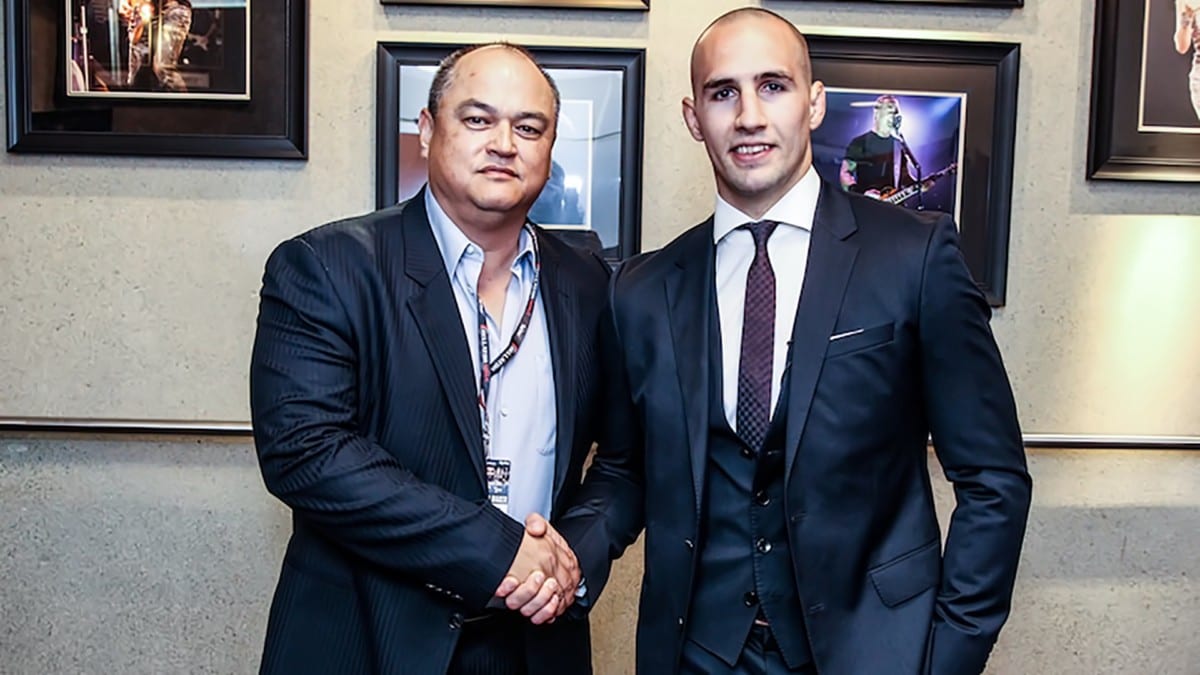 Rory MacDonald is old school.
If you were to ask him he would tell you that he in favour of almost no rules in mixed martial arts. Soccer kicks? Sure, let's have them. Headbutts? Why not!
Another vestige of days gone by in mixed martial arts was the complete and utter lack of weight-classes, at least during MMA's formative years, and one suspects this is another reason that MacDonald appears thrilled that he is stepping up a division to try and add Gegard Mousasi's middleweight crown to the welterweight title the Canadian already holds.
"It's a dream come true," MacDonald said of the match-up which is set to take place in late September, per sportingnews.com.
"I'm really happy. God answered my prayers and here we are. Also, the welterweight tournament was announced. I'm really excited for this year. There's so many great opportunities coming. I'm really living the dream."
Mousasi issued a challenge to MacDonald following his win over Rafael Carvalho to claim Bellator's middleweight title last and despite saying that he initially wasn't interested in the match-up, both fighters inundated Scott Coker with requests which seems to have forced his hand.
"I sent him some texts and tried to call him and saying, 'This fight needs to happen," MacDonald said. "This is what's going to make the most sense. The fans are going to be coming from every platform. You need to look at this fight.'
"We have two guys who are arguably the best in the world regardless of the promotion. Let's do this and make it happen and make some history, and I think he recognised that as well.
"Not many people want to do champion vs. champion," MacDonald said. "There's been people saying they would do it and then back out. I'm just really happy that I am able to live out a dream and fight at a larger weight class and possibly become a multiple weight world champion. These are dreams of mine and I feel like I'm on the doorstep to history."
Comments
comments