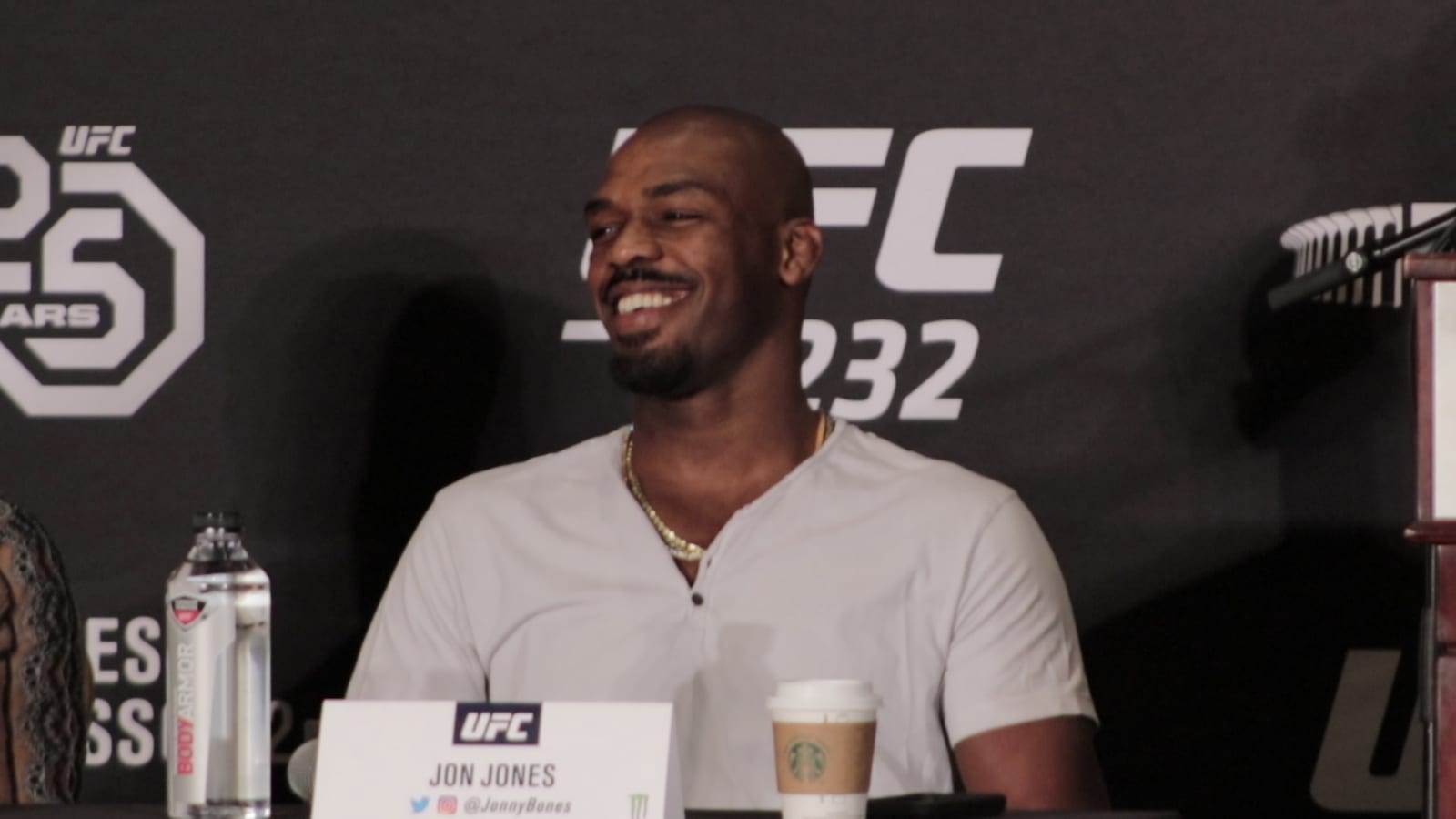 Jon Jones' undefeated UFC 247 opponent Dominick Reyes recently sounded off on Jones' repeated infractions when it comes to eye-pokes, warning the referee to keep a close look on the champion when they clash in Houston, Texas this weekend but Jones says that he pays little notice to Reyes' protestations ahead of their fight.
Several of Jones' past opponents, including Alexander Gustafsson and Daniel Cormier, have complained about Jones' habit of extending his gargantuan arms out with his palms outstretched. It is a technique aimed at helping to govern the no man's land which exists between two fighters in the cage but can also lead to a multitude of eye-pokes as his opponents rush in.
However, Jones says that this reputation is misguided and rubbished accusations that this is a deliberate ploy used by the champion.
"In my last (Alexander) Gustafsson fight, the referee kept saying, 'Watch your fingers, Jon!" told MMA Fighting during a UFC 247 conference call. "My fingers weren't even out, and he kept yelling at me, which was a major distraction.
"I know Dominick has a problem with the finger stuff, too, and he's talking about talking to the referee before the fight. None of that stuff's gonna matter, dude. I feel like the game made a rule that was singlehandedly based around me, and I won't let that type of stuff matter.
View this post on Instagram
"I fight how I fight," Jones said. "I grab for hands a lot, and over the years, I've coincidentally landed a few eyepokes. But if you guys think I trained poking people in the eyes, think about how ridiculous that is. We fight with our fingers open, and I can be a very reachy fighter sometimes, and it happens.
"I haven't changed anything about my training style," he added. "I train very hard, and I don't train to poke people in the eyes. But it's good when people are thinking on that type of stuff. That's good for me.
"If people are thinking, 'I'm getting poked and (he's) getting a free point,' that type of stuff is good for me. I don't think about that type of stuff."
Comments
comments