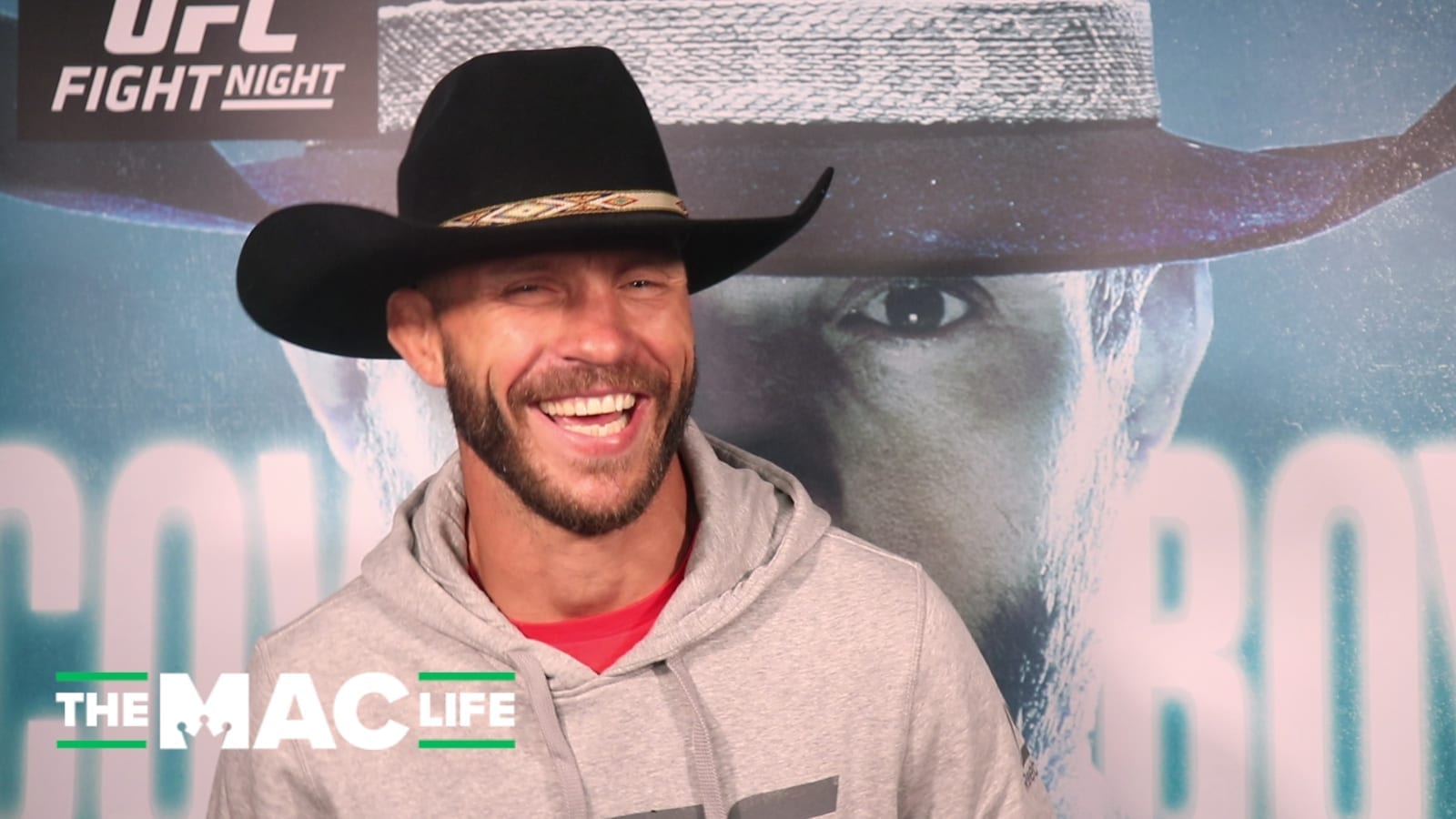 On January 18, Conor McGregor and Donald Cerrone are going to step into the Octagon and meet each other in a fight that has roots over half a decade ago.
And, naturally, with any contest so long in the making, there are stakes at play. For McGregor, the contest will be his return to the UFC after over a year out of action and is the first bout in what he sees as his 2020 season. For Cerrone, it's a chance to finally get his hands on the Irishman who he's so long been wanting to compete against, but who until now has remained out of reach.
Still, despite the pressures surrounding the fight, Cerrone isn't interested in getting into a pre-match war of words, and if there was any bad blood between the two, it's long since faded from his as their mutual careers have gone on.
"I'm not going to talk badly about him," Cerrone said in an interview with MMAJunkie. "I don't really care. He does his life and whatever he wants to do he can. I'm just as wild and crazy as him, but in a different way. The media keep asking me, 'What do you think of the trouble he gets in?' The guy lives under a microscope. Anything he does people want to blow up and make a big deal about it. That's his life. I would never even dig at something like that. Hell, no.
"Only goddamn thing I'm talking about is fighting only. Anything outside of it, that's you. You do what you want to do. You want to meet me in the cage and fight – fighting that's a whole different thing – but I'm not going to bring up anything from the past or anything he's done outside the octagon. What the dude has done inside of the cage, and what he's done for the sport is amazing. I'm honoured to fight a guy like him and it's going to be one hell of a battle and I'm looking forward to it."
Not to say Cowboy isn't expecting fireworks next month.
Cerrone believes McGregor's prolonged time out of the cage will do nothing other than motivate the first UFC double champion to come in there ready to kill.
"[I'm expecting] the same hungry kid there's always been," Cerrone said. "He's coming to knock my head off. There's a lot weighing on this fight so I'm probably going to get the best Conor McGregor out there."
Comments
comments