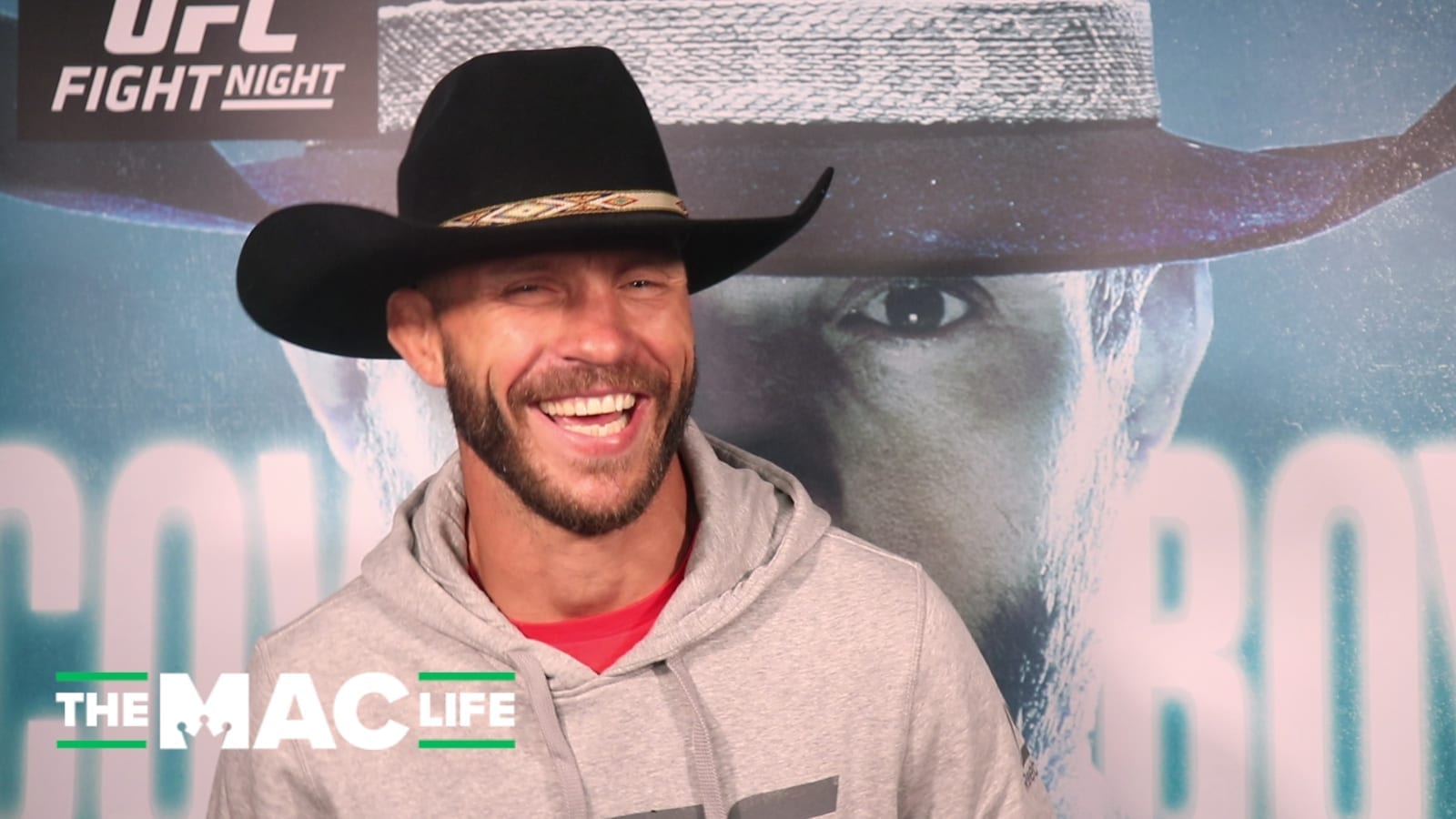 Donald Cerrone is known as a wild man — and for good reason.
The UFC fan favourite is every bit of his moniker 'Cowboy', having made a name for doing all the things you're not meant to do outside of the Octagon in terms of extreme sports whether he's got a fight on the horizon or not.
That's still the case ahead of what could be the biggest contest of his life when he meets Conor McGregor on January 18.
"There are clauses [in my contract] like I can't ride horses, but I ride horses all the time," Cerrone said during his Amazon "More Than a Cowboy" documentary (H/T MMAFighting). "There's a bunch of things in the clause – you can't ride motorcycles, can't jump mountain bikes – but I have never not shown up to a fight in my life. I've never missed weight. I've never been injured and not made it. I've been injured and still fought, of course. But I've never called and said, 'Oh I can't make it,' or you call me with an opponent and [I] say, 'Man, I just don't know if that guy's really going to work for me right now'.
"The answer's always yes, and we show up and we fight, so I think they just let 'Cowboy' be 'Cowboy,' because I'm fucking coming no matter what."
Playing around during his camps isn't just about the constant search for adrenaline, by the way. Cerrone says it's all a release to keep his mind sharp and content during training sessions.
"I'd be one miserable son of a bitch if all I had to do was wake up and train," Cerrone said. "Go to bed, think about training, that would drive me through the roof. When you're out on those mountain bikes, or you're out playing paintball and we're shooting the guys and we're riding the horses, riding the snowmobiles, it's just a release.
"You just let everything else go and you just focus on that one moment or that thing that you're doing, then we come back and we train and we keep playing harder."

Comments
comments