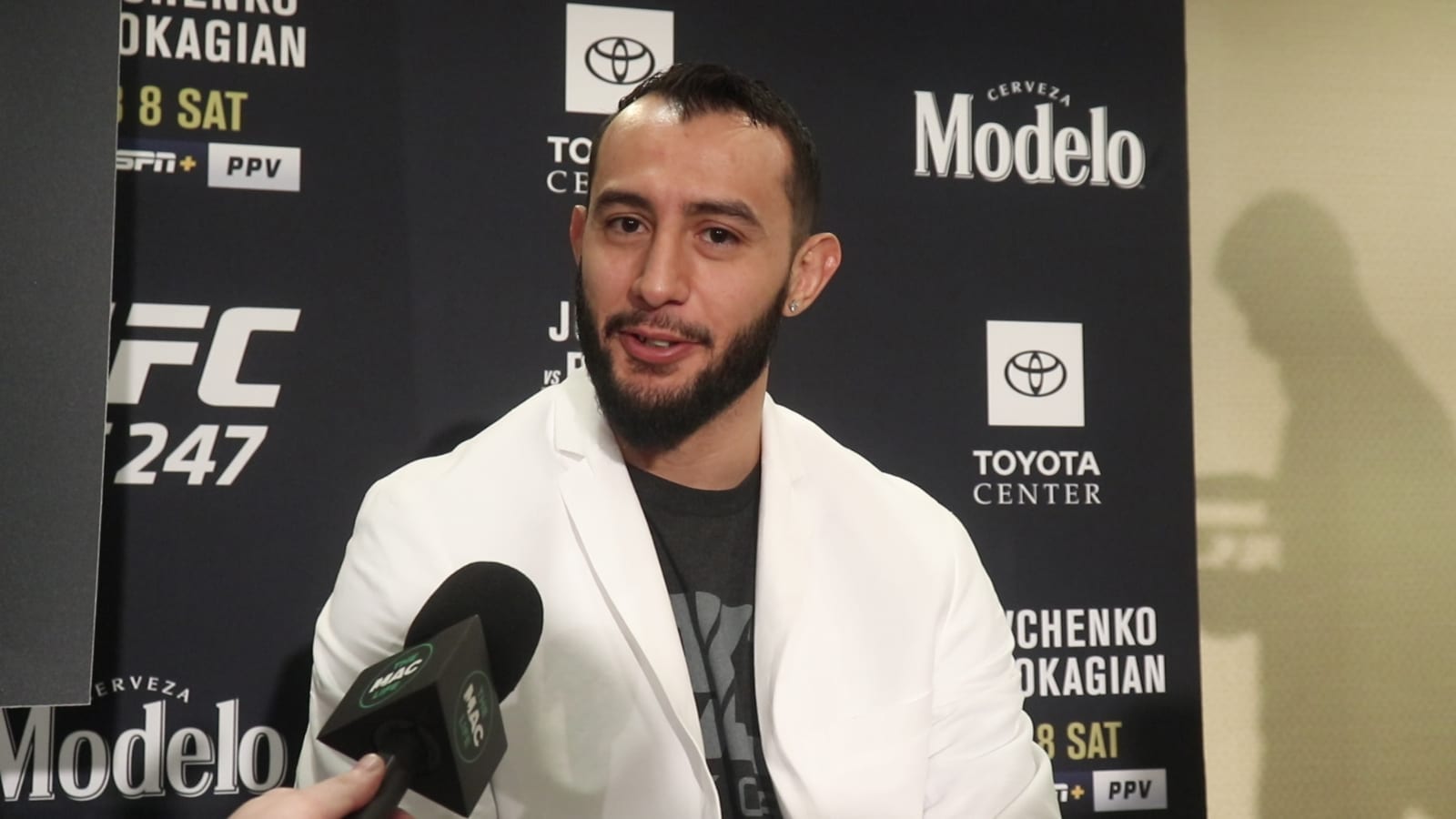 Dominick Reyes came about as close as anyone has to defeating Jon Jones when the two met inside the Octagon in February but with the former collegiate football player having designs on the belt that Jones vacated upon his recent move to heavyweight, Reyes says that a rematch with Jones is no longer on his agenda. 
Reyes fights Jan Blachowicz later this month to determine the new champion in the light heavyweight fold, a division which is now shorn of the list of fighters who once dominated the weight class. In addition to Jones' absence, championship level fighters Daniel Cormier and Alexander Gustafsson have both also left the division in recent years — and Reyes spots a place at the top of the division as being there for the taking.
"I got no interest in going up to heavyweight," Reyes said at the UFC 253 media day, via MMA Fighting. "If anyone wants to come down or up, I'm all for it. But I'm a light heavyweight, I've always been a light heavyweight, and I'm not going anywhere.
View this post on Instagram

#ufc #forthegold #champcamp #wholenewlevel #fadeaway #kingDom
"It'll be my title reign, so it won't matter what anybody else says or thinks about really anything, to be honest."
With a victory, Reyes would become just the third man to hold the UFC's 205-pound title in nearly a decade and he says that if anyone from heavyweight or middleweight is tempted to chase gold in his division, then they will know where to find him.
"I'll face whoever wants to come to 205 and fight," Reyes said about challenges from other division, including a hypothetical bout with Israel Adesanya. "If they want to come down from heavyweight, if they want to come up from middleweight, I'll fight 'em. Light heavyweight's my division, and I'm about to prove it for a long time."
Comments
comments