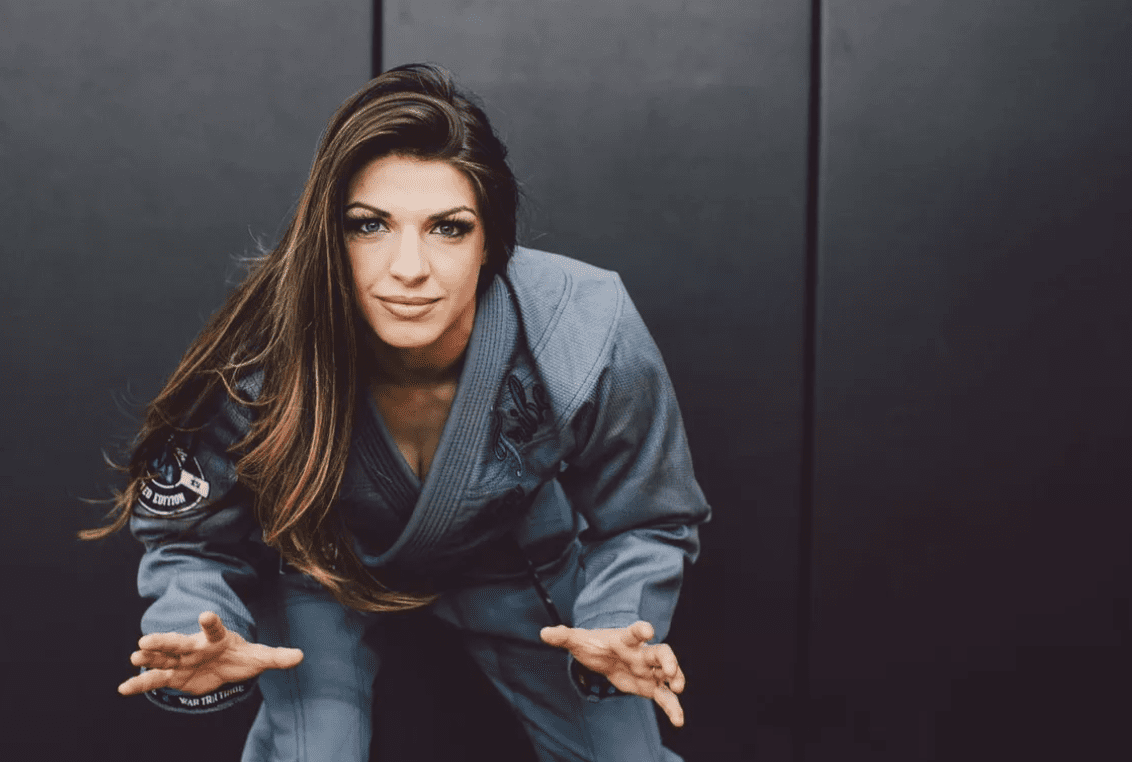 Her fight record will show a win but there is a rather significant asterisk attached to Mackenzie Dern's performance against Amanda Cooper at UFC 224. 
Dern, a world class BJJ player, needed a little over half of the first round to eek a rear naked choke submission from her opponent — but the performance came with the significant caveat of her missing weight by a mammoth 7-pounds over the 116-pound strawweight limit.
Given that this is the third such time in her 7-fight career, it is likely that she will be asked to move up a division to the newly instigated 125-pound flyweight division but even if that does happen, some sections of the media are critical as to her continued inability to hit her contracted weight.
One such person is Dominick Cruz. The former UFC champion has said that Dern's weight transgressions are such that she has been enjoying a distinct advantage over her opponents, something he says amounts to cheating.
"When you come in with that big of a weight advantage… it's basically cheating in my opinion." – Dominick Cruz on Mackenzie Dern. pic.twitter.com/sONQ5Qs4lt

— FOX Sports: UFC (@UFCONFOX) May 13, 2018
"That weight is a huge advantage," Cruz said, as reported by MMANYTT. "There's a reason, ladies and gentlemen, why we have weight classes. When you're seven pounds over a weight class, that is not trying to make weight. That is creating yourself an advantage to win. Because in the end, how sad was Dern about the weight loss or being too heavy? She was just happy to have the win.
"That's the point of this sport to win and when you come in with that big of a weight advantage, being a 45'er to a 35'er, being a 35'er to a 25'er, being a 85'er to a 70 pounder, that's an advantage. That's a huge advantage and it's basically cheating in my opinion."
While Dern was fined 30 percent of her purse, as well as having her integrity in the division take a blow, her career record still lists that win no matter the size of the asterisk beside it.
Comments
comments