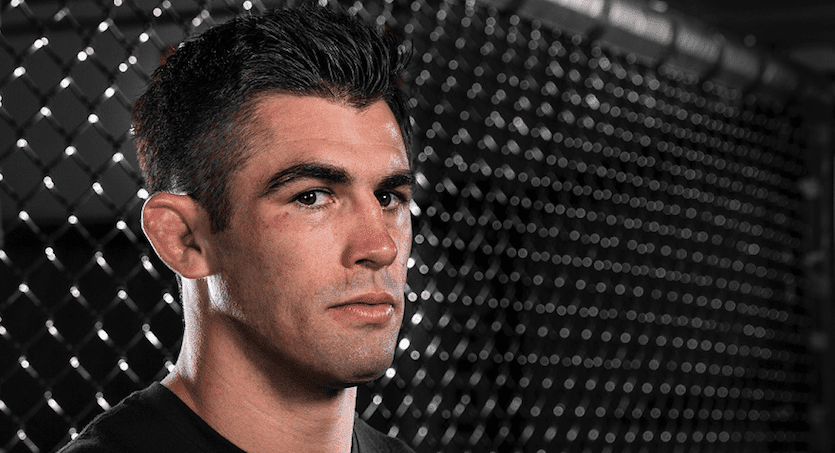 Ronda Rousey's dominance at the top of the game to her devastating losses offers one of the starkest contrasts in success that mixed martial arts has ever had.
When Rousey lost her first ever MMA bout, along with her bantamweight title, she appeared to be bordering on traumatised by the experience. In fact, so crushing was that defeat to Holly Holm, that it didn't seem as if she had yet fully recovered mentally by the time she stepped in to face Amanda Nunes at UFC 207 — resulting in another one sided drubbing.
Since then, we've heard virtually nothing from the woman who once reigned supreme in the UFC, and the general consensus is that the night she left the cage in December was the last time we'd see her do so.
According to Dominick Cruz, who himself just suffered the worst defeat of his career, and too lost his bantamweight title, part of the reason why Rousey appears to take defeat quite so devastatingly is down to who she considers herself. Fighting is an absorbing pursuit, and athletes often solely judge their lives and themselves on their in-cage success.
"It's heart breaking for me, as an athlete I know what she's feeling, I know what she's going through," Cruz said, speaking on the Joe Rogan Experience. "As a female it's even another level, I can't really imagine that. It's a different level of scrutiny, I would imagine. But it shows how hard it is to deal with this, man. The ups and downs. The downs hit hard, just as hard as the ups hit. You got to be ready, and there can't be any seperation with you are and a win and a loss, because if here is, it's going to show.
"You got to be who you are, and not be solely connected to fighting as your whole being. Otherwise you're over when it ends."
And Cruz, who last year returned from one of the most hard hitting injury sagas an MMA athlete has ever had to go through, believes his extended time on the shelf meant he was able to form an idea of who he was as a person outside of fighting.
"We're all putting so much into this one thing that we think that is our everything," he said. "When really — it sounds cheesy– but if you put all that energy into loving yourself and not into that fight career, the fight career will still be there just as heavy as it is.
"What I mean is she's using the fighting as her identity. With that championship belt, she is Ronda Rousey. The Ronda Rousey. Without the championship belt, we don't know who she is, she won't come out. So who are you unless you're winning? We don't know. Do you know? You're counting on that belt to know who you are now."
—
Comments
comments