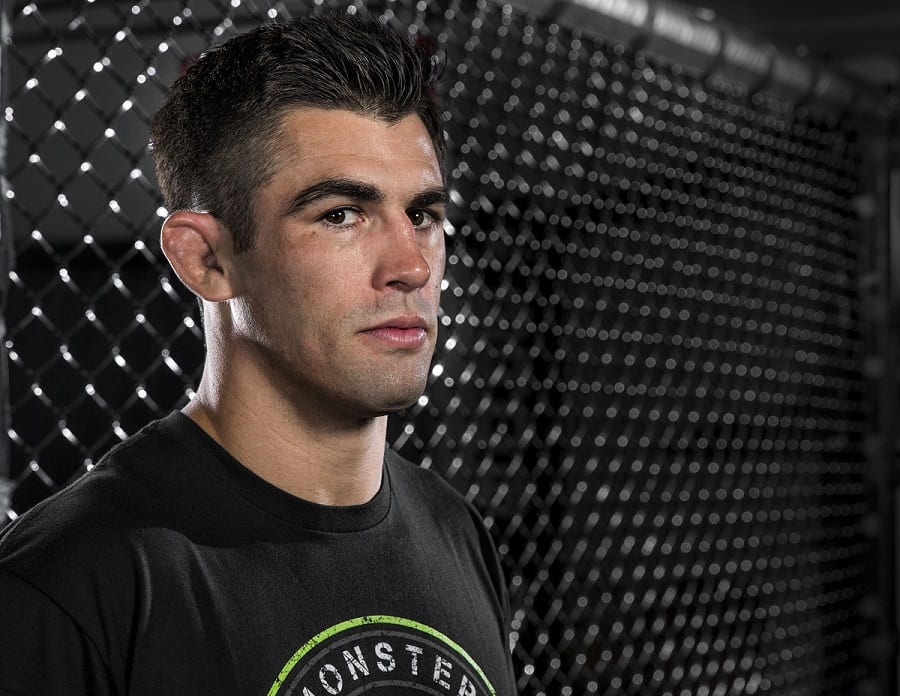 Throughout his career, Dominick Cruz has had to face constant adversity both inside the cage and out.
Injury after injury has kept the former bantamweight champion out of fighting almost as long as he's been an active competitor, and nearly every new setback has been met by Cruz with a solid determination to return stronger than ever.
So when his old rival T.J. Dillashaw ranted and raved in the immediate aftermath of recent loss to Henry Cejudo, Cruz didn't have a lot of sympathy.
"I look at this and say, is this how insignificantly stupid you are?" Cruz said, speaking on UFC Unfiltered. "To think you complaining and whining about a stoppage is gonna change anything? You just sound like a moron. Like, nothing is gonna change. You might as well just accept what just happened to you and try to grab a hold of your balls instead of run from them and admit the loss. Because you just got knocked out by a [flyweight]. And you dropped down to a weight class that dried out your brain and you might not have been as durable as you are at 135."
Cejudo, the flyweight champion, defeated Dillashaw in 32 seconds back at UFC Brooklyn, much to Dillashaw's chagrin. According to Dillashaw, who made his 125-pound debut, the referee stopped the bout far too early and stopped what could have been a comeback for the bantamweight champ.
For Cruz, Dillashaw is ignoring the obvious fact that the drastic weight cut was too much for him to find success.
"There's a reason why I never cut down to 125 and it's not because I couldn't make it," Cruz said. "It's because I knew at that level your brain, with the weight that I cut, it's dried out and you're not as durable. A huge part of cutting weight and fighting and coming back from the weight cut is how you do the cut. And the reason why that's important is it helps your durability. And you have to be durable in these fights, because no matter who you are, you're getting punched. Everybody gets punched. It's just a matter of if it puts your lights out or not.
"Now, that's what he's saying. 'Well, he didn't put my lights out, it should have never have been stopped.' OK, but did it get stopped? Yes. Why? Because the ref thought he had to save your life. You got kicked in the face, you got an overhand right and you were getting pounded from the top position. The guy was just trying to keep your safe, T.J. So, in the end, maybe don't put yourself in that position by cutting so much weight."
–
Comments
comments