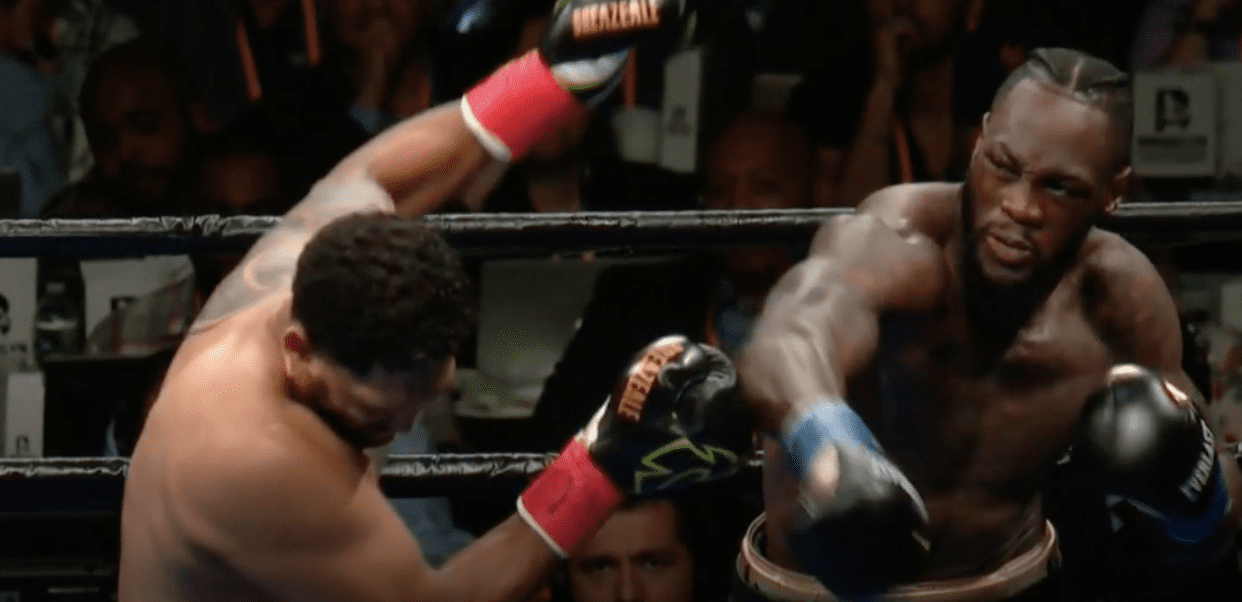 While Dominic Breazeale may have got to his feet after being dropped by Deontay Wilder last night, the force in which he was propelled to the canvas kept him long enough for the referee to call an end to proceedings.
In truth, while Breazeale did stand moments after the ref's count hit ten, it seemed obvious to all involved he was in no condition to plow ahead with the WBC world title bout, and Wilder walked away with his latest spectacular win.
Perhaps unsurprisingly, however, Breazeale now says he wouldn't have minded if he was given a little more time to continue after the stunning shot.
"I think the ref stopped it a little early because I could hear him saying 'seven' and 'eight', but that's boxing," Breazeale said, as quoted by SportingNews.
"He did his job and kept us safe for our next fight. I got on my feet and had my legs under me. It's the heavyweight division so there's going to big shots from guys with power. This was a situation where he landed the big right hand before I did. I thought I was going to come on in the later rounds. I'll be back and go for the heavyweight title again."
Comments
comments