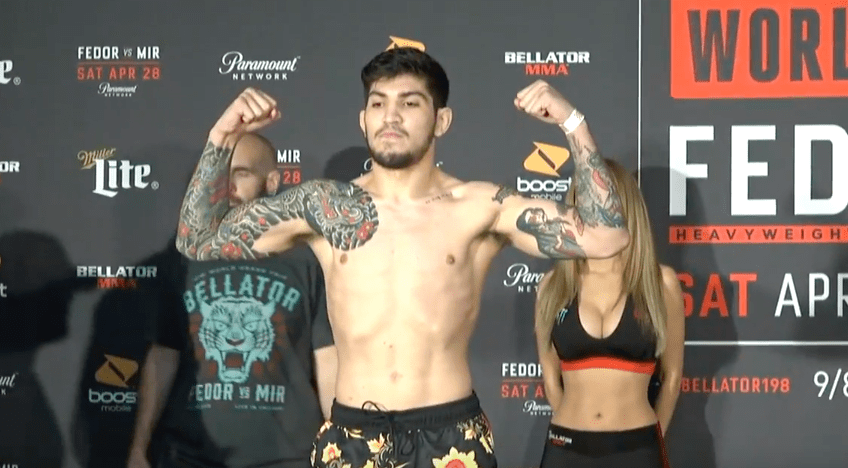 Dillon Danis is fighting  Max Humphrey at Bellator 222, but he feels like he's doing the promotion for it by himself.
Speaking at a media event in New York earlier this week shortly after a press conference, Danis told MMAJunkie that he felt Humphrey wasn't necessarily doing his bit to promote the fight — especially considering how well known Danis already is.
"I didn't get to say it up there, but I feel like I'm doing a charity event in a way," Danis said, speaking at the Bellator 222 media day (H/T to MMAJunkie). "I'm helping this guy; he's taking selfies. I'd rather have someone that's on my level that can actually talk. I know it will happen one day. It's just a matter of time."
It marks Danis' second professional mixed martial arts contest, with his first ending up with a win via submission. It'll also be the first time Danis has been able to compete since his suspension for his part in the UFC 229 brawl last year. Needless to say, he's feeling confident about his chances.
"He's a brawler, which a brawler against a guy that's technical and smart and has the IQ on the ground that I have, it's an easy night. He's going to fall right into one of my traps," he said.
Comments
comments