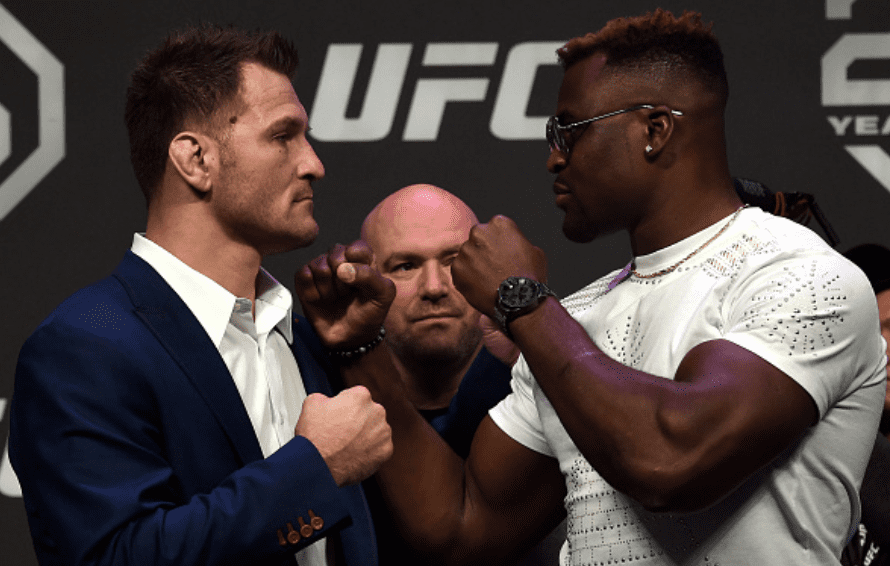 It was one of the most anticipated heavyweight title bouts in recent memory but after 25-minutes of action, Stipe Miocic had given Francis Ngannou a lesson in exactly what is required to become the UFC heavyweight champion. 
The Cameroonian fighter had run roughshod through the division up until this point, scoring sensational knockouts against Alistair Overeem and Andrei Arlovski before being ushered into a title bout. Miocic, who has since reclaimed the heavyweight title, took advantage of Ngannou's relative inexperience to employ the type of tactical battle for which Ngannou just didn't have the experience to contend with.
When the scorecards were read out, there was no doubt as to who to the victor was. So shattering was Ngannou's gun-shy performance that the hangover of it hadn't lifted by the time of his next fight against Derrick Lewis.
However, Ngannou appears as if he has turned that particular corner. He has scored three successive first round finishes, beating Curtis Blaydes and two former heavyweight champions in Cain Velasquez and Junior Dos Santos to usher his name into title talk once again, where his old foe Miocic is waiting for him.
And if it does happen again, Ngannou says that he will use the lessons from the first battle to succeed in the second.
"I deserve it based on my last three performances. I'm just expecting the title shot. Then whatever happens between DC and Stipe, if they decide to solve it, I don't have a problem with that. I will be excited to see that trilogy but right now I have to fight for the title, which makes sense," Ngannou said via MMA Fighting.
"The biggest difference now is that I have increased my experience and I understand more about the fighting game. My biggest change would be not to underestimate Stipe as I did before," Ngannou explained. "The difference would be how to prepare to fight and then how to [condition] my body in training camp as a challenger. How to set up everything compared to the first time.
"Once again, the first time was a mess. I didn't know what I was doing there. It helped me to understand a lot of things. It helped me to learn. It helped to understand a lot of things. To know how things work."
Comments
comments