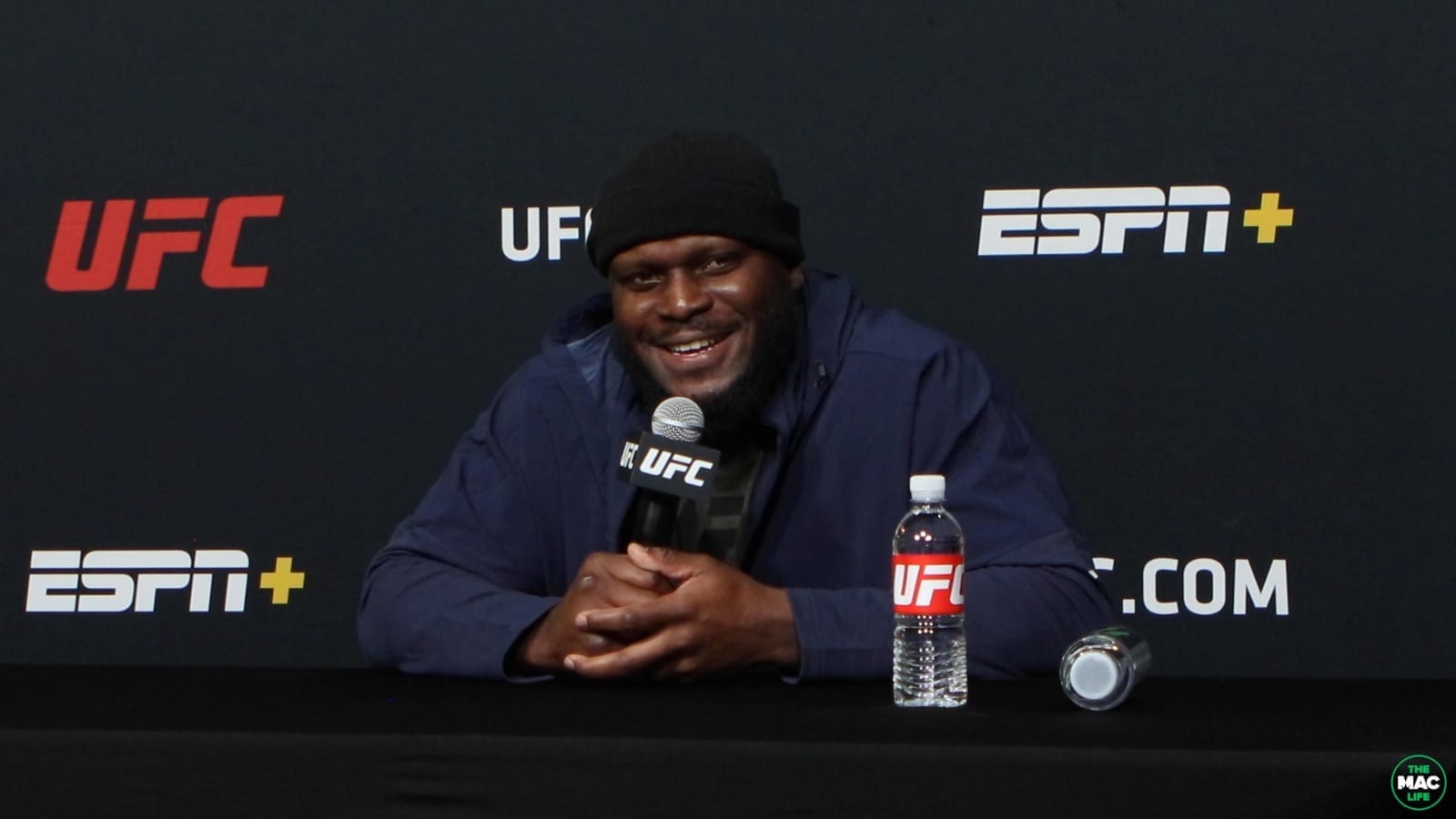 Derrick Lewis might be fighting Curtis Blaydes this weekend in a bout with title implications, he did actually have another man in mind he'd like to have met first.
Apparently, Alistair Overeem has earned the Black Beast's wrath after making some comments about his skill level, and at a media day in Las Vegas this morning, Lewis shared his frustration with the Dutchman.
"It really didn't matter [that Blaydes got postponed]," Lewis said. "I'm just happy we got the deal done [to fight Blaydes] and we're fighting again. I really did want to fight before the year was over, just because I wanted to fight Overeem before he fought again because Overeem's been talking a lot of smack.
"Like I'm telling everybody, I don't talk trash to fighters, calling them out, this and that. Whenever I hear they talking trash to me, then I say something back. … Don't [retire] yet, you still got it. You still got it. If Overeem watching this, you still got it. … Do not hang them up, because I really want a piece of that. I'm gonna clap them cheeks. No homo."
According to Lewis, Overeem referred to him as an easy payday — one he hasn't taken despite being offered.
"He said that it would be an easy fight between me and him," Lewis said. "An easy payday for him. What else did he say? That he never turned any fight down, but I believe we called him out like four times in the last three years, and he didn't want none of it."

Comments
comments