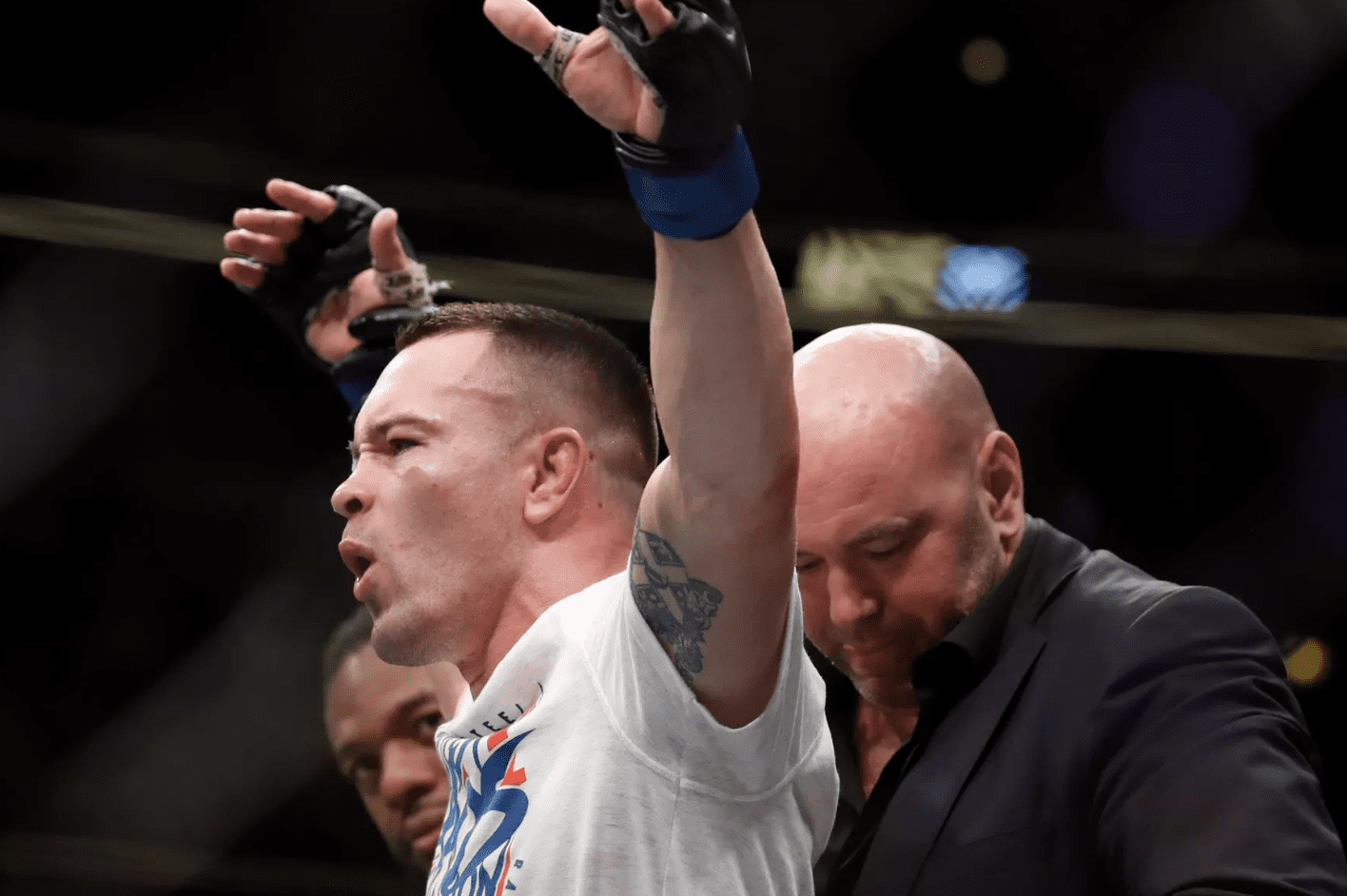 A little under two weeks remains until Colby Covington will have to put his money where his mouth is.
The brash and often controversial welterweight has spoken at length of his self-perceived status as the world's best 170-pound fighter, something he intends to prove inside the T-Mobile Arena in Las Vegas at UFC 245 on December 15 — and according to an interview with MMA Fighting, Covington says that his ascent to the top of the division will come despite the efforts of UFC president Dana White.
"No, I haven't talked to him at all," he said of his boss. "The only time I talked to him was right before the press conference before I went on stage I was like 'hey Dana, how you doing?' and you could tell he was a little afraid of me. He was like 'how's it going, how you doing?' and I was just like I feel good. That was basically it. He went on the stage and we did the press conference and that was it.
"That's the only words we've spoken to each other. I don't have anything nice to say about him and I know he has nothing nice to say about me ever."
After several back-and-forth issues, including Covington being stripped of the interim 170-pound title for failing to agree on a title fight with then-champ Tyron Woodley, as well as difficulties in arranging a fight with current champ Usman, Covington says that the perception that he was the spanner in the works isn't accurate.
"It's sad that he has that type of platform where people believe everything he says and they're so gullible," Covington said of White. "They just believe what they read, they don't believe what they see. He wants to blame me but what about "Marty Fakenewsman"?
"He didn't accept any fight. He wouldn't fight me. He wouldn't fight that journeyman Jorge Masvidal. He wouldn't fight Leon [Edwards]. He wouldn't fight anybody.
"Why is it put on me that I didn't want to fight when you're getting me a petty, bullsh*t offer when I built this thing up into something bigger than life. It's a spectacle," Covington said. "I brought out the president and I wasn't even fighting.
"It's sad the narrative he tries to run and what's even sadder are the fans and the people who actually believe anything that comes out of his mouth."
It will be interesting, we suggest, if Covington does indeed win the undisputed title this month given his public war of words with his employer but Covington says that this is just a side-effect of his role as a truth-teller in mixed martial arts.
"He's always making up lies about me in the media, making these false and fake narratives. I'm not afraid to call a spade a spade," Covington said. "Whether I'm brutally honest or not, people should recognised how real I am and people should now I always speak the truth when I talk in interviews."
Comments
comments