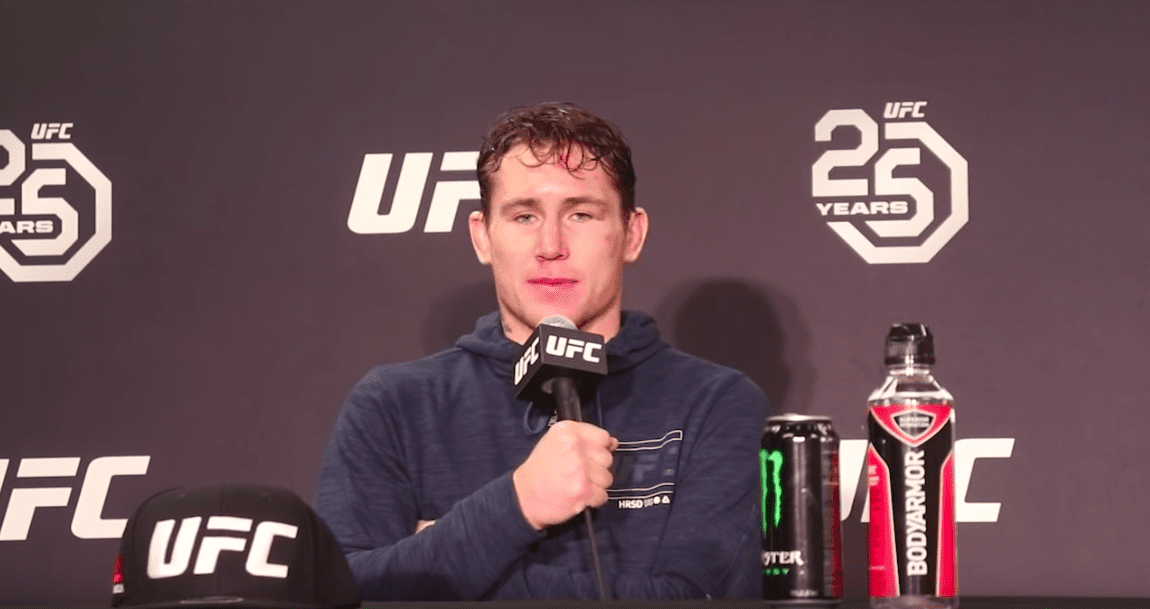 Darren Till is finally moving to middleweight, and he's jumping in immediately at the deep end.
The Scouser will be meeting recent title contender Kelvin Gastelum at UFC 244 in New York City at Madison Square Garden. Till made an announcement of sorts via his social media, posting a picture of Gastelum on his Instagram as he sent "MSG" out on his twitter.
Following those posts, Till explained his motivation for the fight, claiming he'd seen an online poll in which fans wanted him to face Gastelum next time out.
"I'm ready to fight now," Till said, speaking on his Instagram. "Tomorrow I'm going to be starting the strict part of, shall we say, camp. I want to fight in November in MSG, that's what I've asked for. I've called out Gastelum. I only called him out 'cos he done a poll on Twitter about who people think he should fight, and my name got called. The votes were for me.
"If that's the fight to make, that's the fight to make. So we'll see where we go with that. That's what I'm ready for, and obviously be a big dream fighting in Madison Square Garden. Let's fucking do this. I'm fucking ready. Let's go."
Till is riding back to back defeats into the fight, having been knocked out by Jorge Masvidal in March. UFC president Dana White had recently suggested the promotion had pushed the Englishman too quickly for his age, but in Gastelum he meets an elite level middleweight right off the bat.
Gastelum was last seen in an epic five round war with interim 185 pound champion Israel Adesanya.
Comments
comments