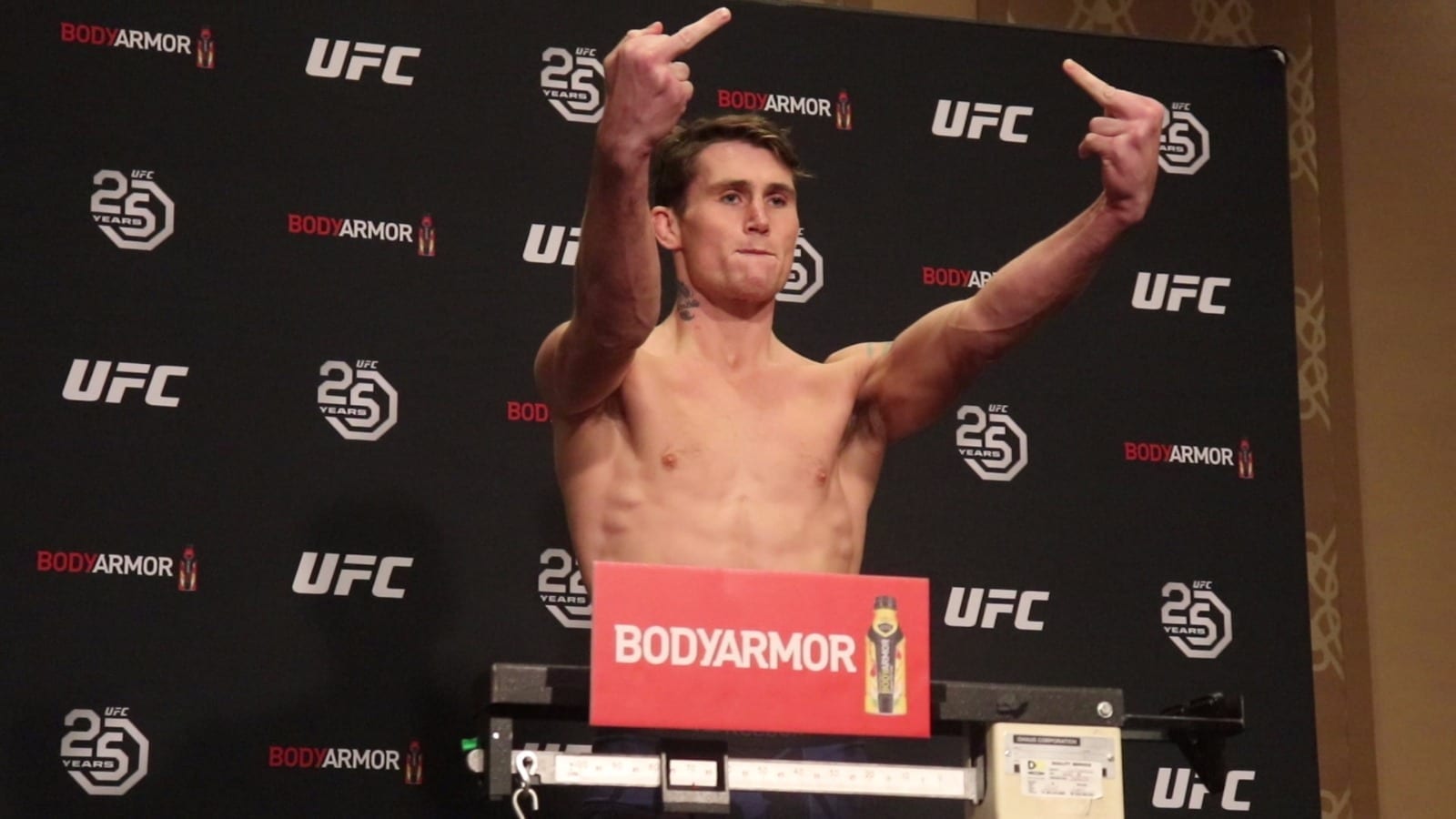 Darren Till is a little bit tired of hearing Colby Covington's complaining.
Ever since Covington was pulled from a likely title fight with Tyron Woodley, the former interim champion has been speaking to multiple media outlets about how disappointed he is with the UFC bosses for swapping him for Kamaru Usman. Since then, reports have emerged that the UFC are targeting Till versus the American in London come March.
But while talks about that fight have got a good reaction, Covington appears to still be focused on his conflict with the UFC as opposed to taking the contest.
Hence Till's frustration.
"He's got his persona, ain't he?" Till said, speaking with Fight Disciples. "He's just a bum. He's just a bum. He's just an idiot, he's making everybody hate him and I know what he's doing, he's very clever, he's very crafty but what's up with him? Does he not want to fight? What does he think?
"Listen if you've got a fucking problem with Dana White, text him. Colby's got his number. I've got his number now, if I had a problem with Dana, I'd text him. I'd say, 'Have you got a problem with me, Dana?' … But no, they come out on social media and make themselves look like twats."
–
Comments
comments