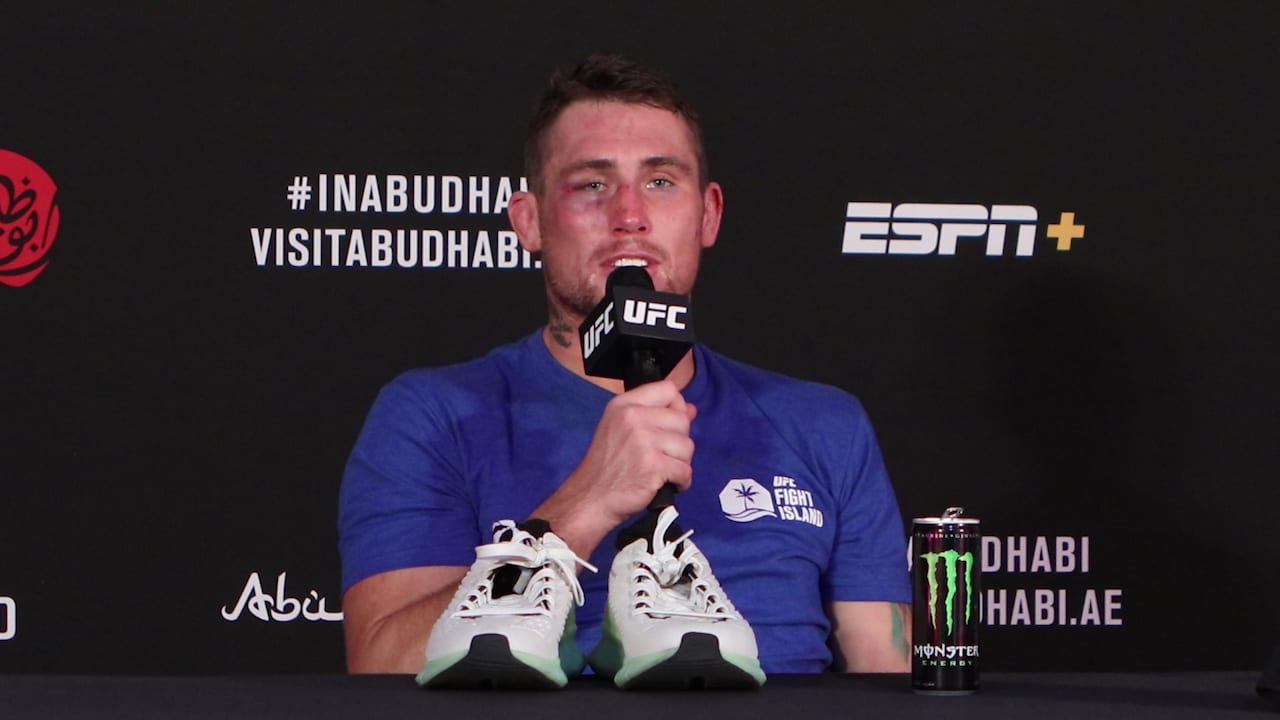 Darren Till hasn't fought at welterweight in more than two years but says that he could hit the 170-pound limit again if a title shot against Kamaru Usman was forthcoming.
Till makes his return to the cage in a little over a week in a middleweight bout against Derek Brunson but the Liverpool man says that he still hasn't abandoned his aim of winning the UFC welterweight title — and says that his history would Kamaru Usman makes the fight a real possibility.
"I could probably still make welterweight. I know Kamaru Usman wants to fight me, I know he's said that. He said 'I still want to fight Till', and we've got a little bit of history," Till told ESPN.
"It's him and Leon (Edwards) destined to fight. Leon gonna take that title, but why can't I go down for one last hurrah and see if I can't grab that strap I was meant to have."
It is an interesting position for Till to be in. Despite being 1-3 in his last four fights, he remains firmly in the thoughts of the champions at 170 and 185-pounds, after middleweight king Israel Adesanya recently re-affirmed his desire to one day take on the Englishman in the cage.
Of course, one suspects that these potential fights could only be a realistic possibility if Till is successful in his upcoming bout with Brunson, a fighter who has won four straight contests at middleweight to rise him to number five in the official rankings.
Comments
comments