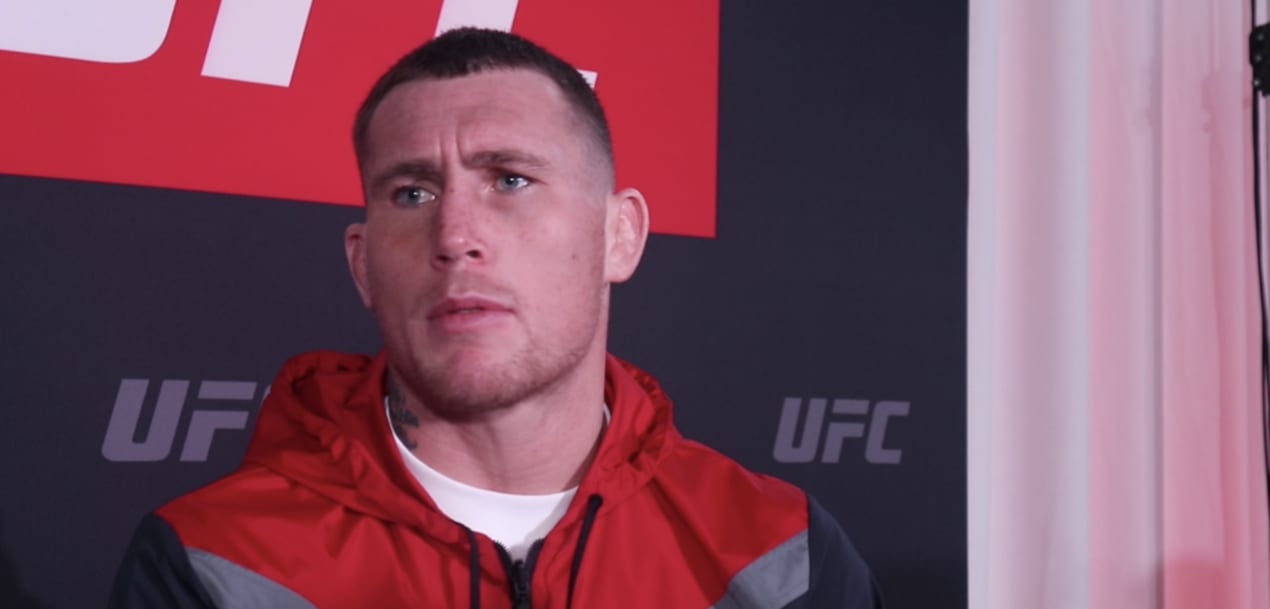 Darren Till's influence won't be felt in Saturday's UFC London co-main event.
The Liverpool native was due to take on Jack Hermansson in what will be the second UFC event to take place int he English capital so far this year but was forced to withdraw from the bout after suffering an injury in the weeks prior. Then came his second offer: he said that he would act as cornerman to the man replacing him on the card, Chris Curtis after the American fighter issued an invitation online.
But despite initially accepting, Till announced on Twitter late on Thursday that he now won't be cageside on Saturday after determining that doing so would be "disrespectful."
— D (@darrentill2) July 21, 2022
Guys come on, Darren being in my corner was more just for the crowd. There isn't a lot to learn in a week. I wanted you guys to have your walkout. Till made the right Decision in respecting Jack. I am definitely ok with it. Relax guys he did the right thing. Show goes on.

— Chris Curtis The Action Man (@Actionman513) July 21, 2022
"I won't be cornering Chris this weekend at UFC London," Till wrote. "I feel it would be disrespectful to the whole situation after pulling out of the fight to then turn up to the corner of the fight. I wish Chris the best of luck he's a proper guy and we trained together and he can do good things. I also wish Jack the best of luck may both men have a good fight.
Till also addressed his well-wishers online ahead of what is his latest injury withdrawal from a scheduled fight, and the second time that he has pulled out of a fight with Hermansson.
"To the people that messaged me saying keep my head up, etc., it's massively appreciated but the only problem right now is that my body is brittle through years of hard torment day in day out to the body," he added. " I need to take a more controlled relaxed approach in the next 10 years!"
Curtis, meanwhile, backed Till's decision and noted that it was probably the right thing to do.
"Guys come on, Darren being in my corner was more just for the crowd," he wrote on Twitter. "There isn't a lot to learn in a week. I wanted you guys to have your walkout. Till made the right Decision in respecting Jack. I am definitely ok with it. Relax guys he did the right thing. Show goes on."
Comments
comments