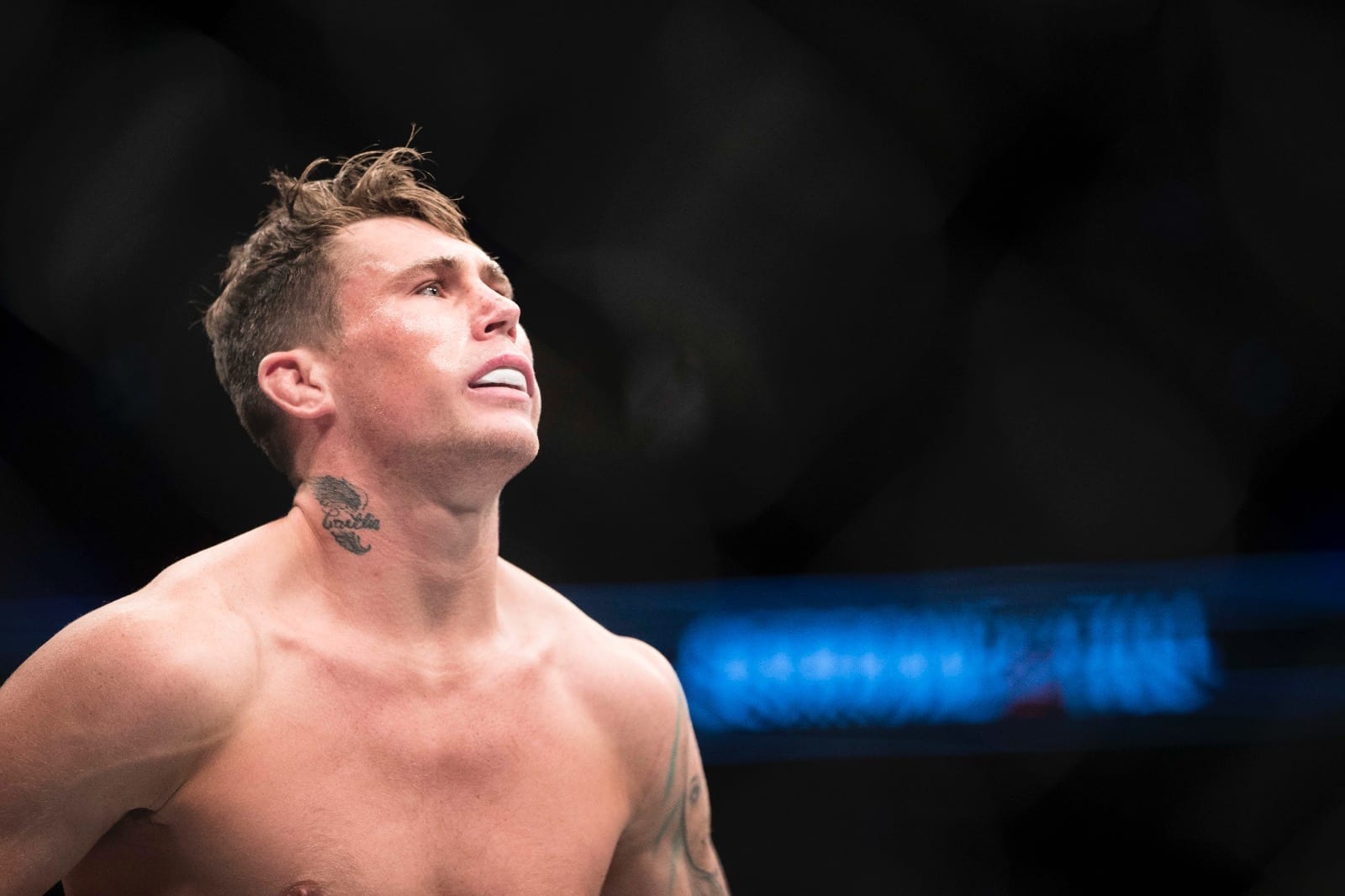 Yesterday, Darren Till posted a video of himself sparring in the gym ahead of UFC Liverpool, he probably didn't anticipate the amount of backlash he received — or at least, that's what his strong response would suggest.
In the afore mentioned clip, Till is seen dropping his sparring partner with a pair of heavy left hands, before another sequence shows him ripping hard blows to the body. But while it might have shown Till looking good ahead of his contest with Stephen Thompson, a portion of fans criticised the Scouser for going too hard on a training partner that appeared out of his depth and for sharing a clip that made his teammate look bad.
Evidently, Till heard the criticisms, as today he once again uploaded a video to his Instagram — this time of himself being clipped hard, along with a caption letting fans know he wasn't sympathetic to their complaints.
"For all you dumb cunts commenting on my previous video talking shit, saying that it's bullying," Till wrote. "Giving my training partner shit saying he is not worthy to be in there with me! We had a good few rounds together were he gave me a smack and I gave him one, it was a hard day and I feel I have it my all and that previous video was a good clip of me landing some shots. All you internet fighters haven't got a fucking clue so stick to internet fighting and leave the real fighting to us! Here is a video which I posted last December of me taking a smack! I post when I'm hitting and I post when I'm taking a smack, so keep talking shit!"
—
Comments
comments