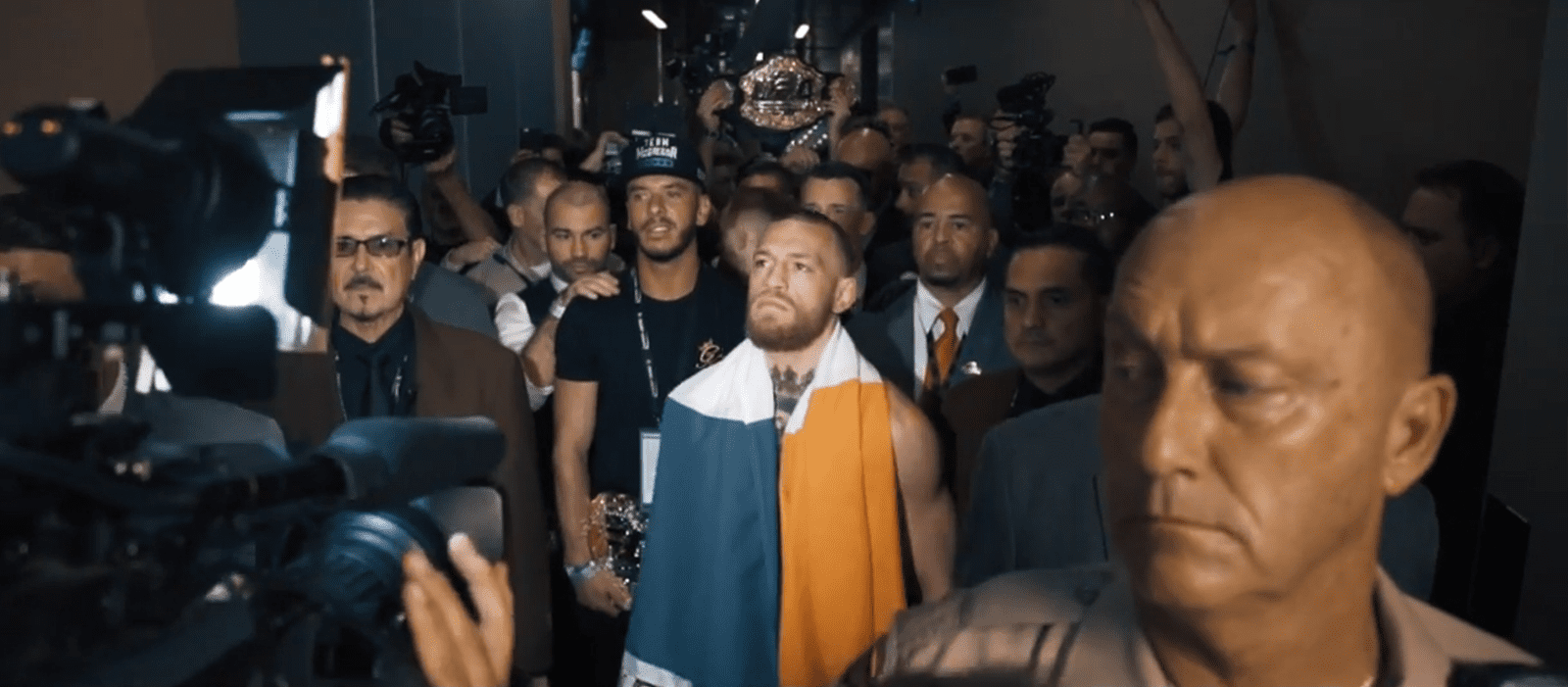 New UFC welterweight contender Darren Till is giving Conor McGregor the edge in the much discussed, potential contest with Khabib Nurmagomedov.
McGregor – Nurmagomedov is widely considered to be the biggest fight available in mixed martial arts at present, and is predicted by most to be the latest example of a world class striker vs. world class grappler match up.
And for Till, who spoke recently to Off The Ball's Niall McGrath, he believes enough was seen in Nurmagomedov's recent contest with Al Iaquinta to show McGregor could find the win when he and the Russian finally square off.
"That for me is the fight of the whole MMA game — Conor-Khabib," Till said. "I'm very confident now [that it happens]. I've seen Conor back in the gym. Khabib wants it. And before I actually predicted that fucking Khabib would edge it in five rounds, now I'm sort of going towards Conor.
"Listen mate, Khabib's an animal – he's a fucking sick dude – but so is Conor. Listen, people write him off because they think Khabib is going to rag-doll him. You're not going to rag-doll him. [Khabib's] got to be careful to try and rag-doll him because if you come in that distance – I know how it works – you've got to be careful.
"It's a fucking great fight.
–
Comments
comments