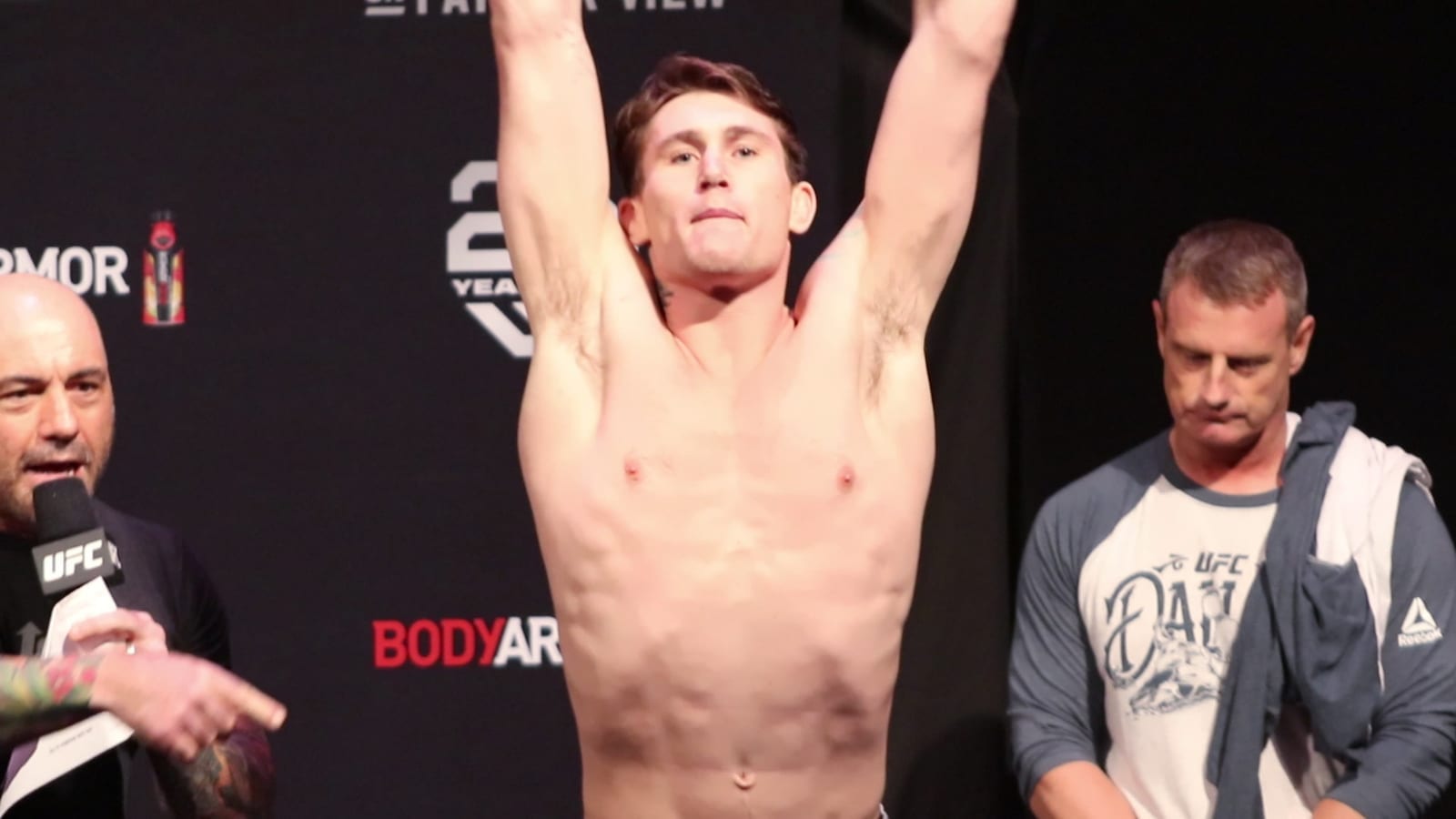 Former UFC welterweight title contender Darren Till has taken down his Twitter and Instagram accounts following his arrest in Tenerife last week for allegedly damaging a hotel and stealing a taxi. 
Till was ordered to pay sizeable compensation by Spanish authorities for his part in the incidents which involved up to four other holidaymakers, as well as being held for approximately two days by authorities. They were ordered to pay €10,000 for damage committed to the Costa Adeje hotel in addition to €480 additional damages and €360 for stealing the taxi.
In the wake of the incidents, Til has apparently opted to delete his Twitter and Instagram accounts which — per Bloody Elbow — had a combined following of around 735,000 people. His Facebook page remains online at the time of writing.
This comes a month or so removed from the UFC London main event in March in which Till was knocked out in the second round by Jorge Masvidal. Prior to that Till came up short in his 170-pound title shot against then-champ Tyron Woodley, losing the fight via second round submission.
The Liverpool fighter's next career move appears uncertain but many analysts have suggested that a prolonged absence from the fight game could be beneficial to the striker considering the brutal nature of his KO defeat to Masvidal which saw him compete in four separate UFC main events in a spell of just 18 months.
Whatever his next move ends up being, odds are you won't hear about it first on his social channels.
Comments
comments