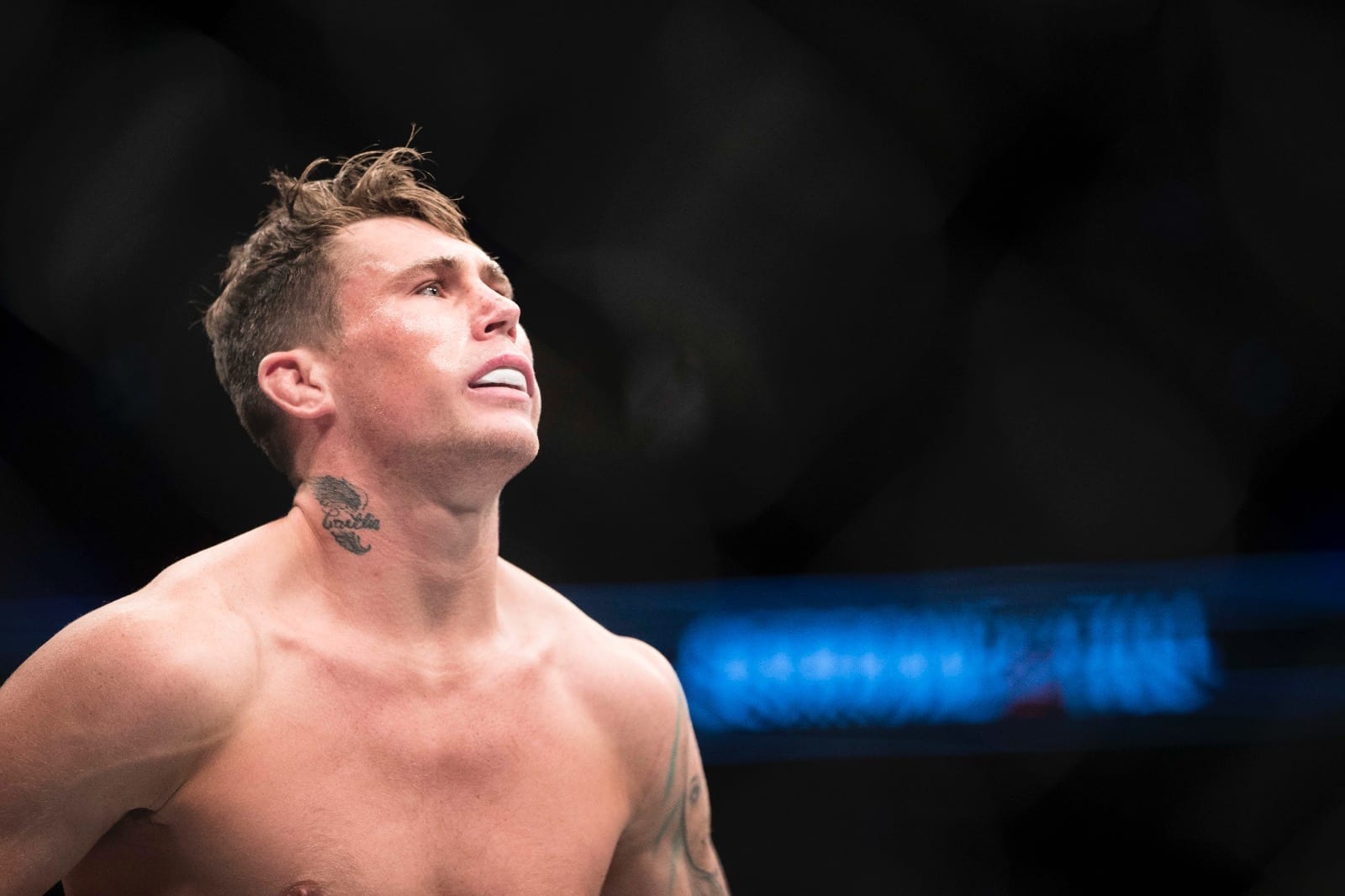 Welterweight is a funny old division at the moment — crammed with young talent, but scarce on booked fights.
Names like Darren Till, Kamaru Usman, Colby Covington and Santiago Ponzinibbio are all featured in the 170-pound top ten, but none are currently scheduled with opponents. With the exception of Covington, who maintains he's waiting for a title shot against Tyron Woodley (something already proclaimed by Dana White as going to Rafael Dos Anjos), there seems to be similar concerns: no one wants to fight them.
For Till, who is set to headline the upcoming UFC Liverpool, it's something of an issue. While his featuring will likely draw well for the local area, a decent opponent could well make the May 27 event one impossible to miss. For the past few months, he's been linked to names like Gunnar Nelson, Stephen 'Wonderboy' Thompson, and various other welterweights.
But while Till maintains he's willing to meet any man in the cage, Usman says otherwise. In fact, Usman says, Till is avoiding fighting a grinding wrestler and is no different to the numerous other names that have turned him down. Till, unsurprisingly, disagrees.
I'm sorry mate, truth is I'm scared of you! At 100% I could imagine you to be a monster so fuck that shit. I'm scared of wrestlers! And your striking is great aswell! Weird that you called out Colby after your last fight and not me tho 🤷🏻‍♂️🤫😐🤔 #UsmanTheTwitterTalker

— Darren Till (@darrentill2) March 21, 2018
I'm a bitch who will come to rip your fucking head off, you will fake to want to fight with me and try to shag my leg off… I am finally ready to get over my fears and fight you. You beast! @seanshelby #UFCLiverpool 🇬🇧

— Darren Till (@darrentill2) March 21, 2018
You're a cheap version of Connor. All this fake hype because you beat a washed up lightweight.
UFC record (4-0-1) 2 finishes 1 draw and don't forget you couldn't make weight.
Me (7-0) more 10-8 rd than you have ufc fights.

— KAMARU USMAN (@USMAN84kg) March 21, 2018
What do you want everyone to say mate? That your a beast? Yes you are. You are a really good fighter I respect that… but stop thinking your some animal that is gonna destroy everyone, your last fight was fucking shit so shut up

— Darren Till (@darrentill2) March 21, 2018
I don't care who you beat or the fake hype on you. A win is a win but don't start poking your bird chest out acting like you're a savage. Don't say you'll fight anyone, anytime, anywhere? And try to 🦆 the real savage. You'll fight some guys,some times, some places.

— KAMARU USMAN (@USMAN84kg) March 21, 2018
Ok mate your right, your the real savage, the real gangster etc… what more you want? I've just agreed to everything your saying. I've gave you respect. Your a great fighter ye. I said your record is better than mine and your still talking shit haha. Go to sleep kamara.

— Darren Till (@darrentill2) March 21, 2018
All in all, some quality social media beef on a Wednesday.
Comments
comments