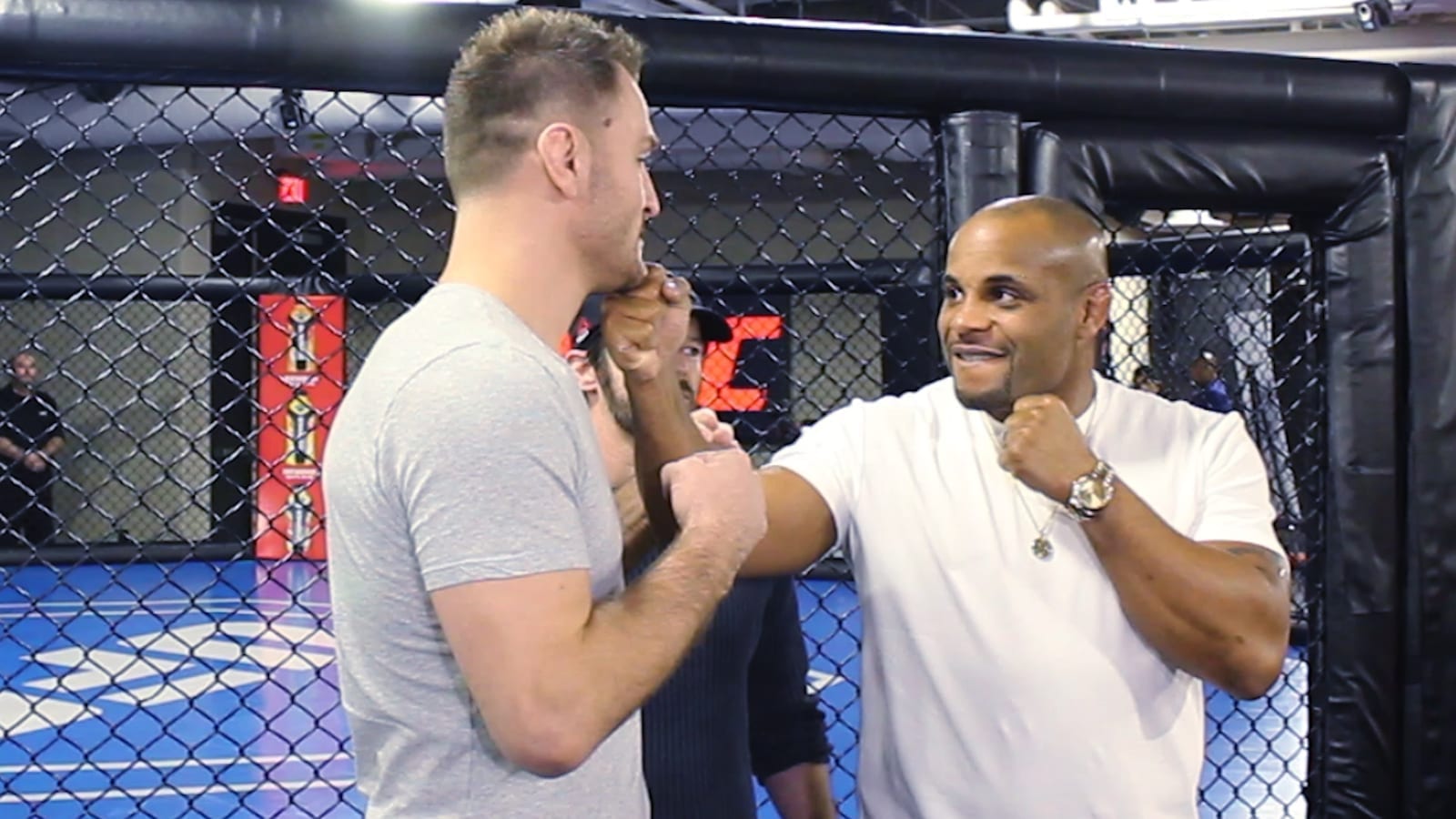 Daniel Cormier is ready and willing to fight one more time before calling it a day on his career.
Cormier recently lost his world heavyweight championship to Stipe Miocic in a rematch of their first fight, and was stopped in the fourth round after a sudden switch in tactics by the new champion.
According to Cormier, while he can't take anything away from Miocic, it was more to do with his own inability to follow a game plan than Miocic's fight IQ that saw him fire shots off to the body late in the fight.
"That was just great work by [Miocic]," Cormier said, speaking on the Ariel Helwani MMA Show. "It goes to the fighting mindset and the ability of Stipe Miocic. He went hard body shot. And the one that hurt me, instead of chasing that again, he went up top."
Now, after speaking with UFC president Dana White, it seems there's a Miocic vs. Cormier trilogy on the cards.
"They just told me they're gonna go talk to Stipe," Cormier said. "That's it. I'm just worried about what I can control.
"I'm not in a place right now where I'm chasing, I'm waiting, I'm begging. I'm not gonna do any of that stuff. I don't need to. … I hope he fights me, run it back like I ran it back for him. I didn't necessarily have to. I could have took that win last July and said that was beautiful and fought somebody else."
Win or lose, Cormier says, this will be the last time he fights in the Octagon. And while many had pined for a third fight with his nemesis Jon Jones, Cormier believes an epic three fight streak at heavyweight means just as much to the sport of mixed martial arts.
"We run it back," Cormier said. "A true heavyweight rivalry will carry a sport, and I think right now we have that with Stipe and I. I intend to go back and get the job done and fight the way I train to fight."
Comments
comments