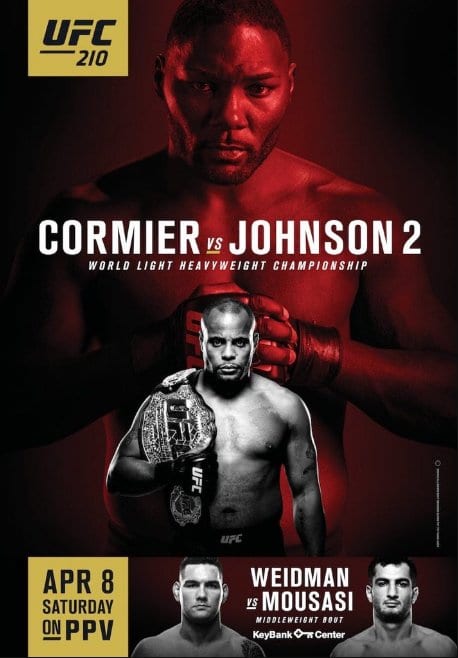 Daniel Cormier is less than thrilled with the UFC poster department.
The UFC 210 poster was released this morning, to a less than stellar reaction, particularly from the UFC light heavyweight champion. Cormier was unimpressed with how dwarfed he was by title contender Anthony 'Rumble' Johnson, and clearly feels as if the promotion is being tipped in his opponents favour.
Taking to Instagram he wrote "What is this? How many favors did 'Rumble' have to call in to make this shit happen? Just remember last time the challenger looked so big on the poster RDA [Rafael dos Anjos) beat "Cowboy" [Cerrone] in one round."
Regardless, Cormier will have his opportunity to prove the UFC promotional machine wrong when he faces Johnson for the UFC light heavyweight title at UFC 210 in Buffalo on April 8.
Comments
comments