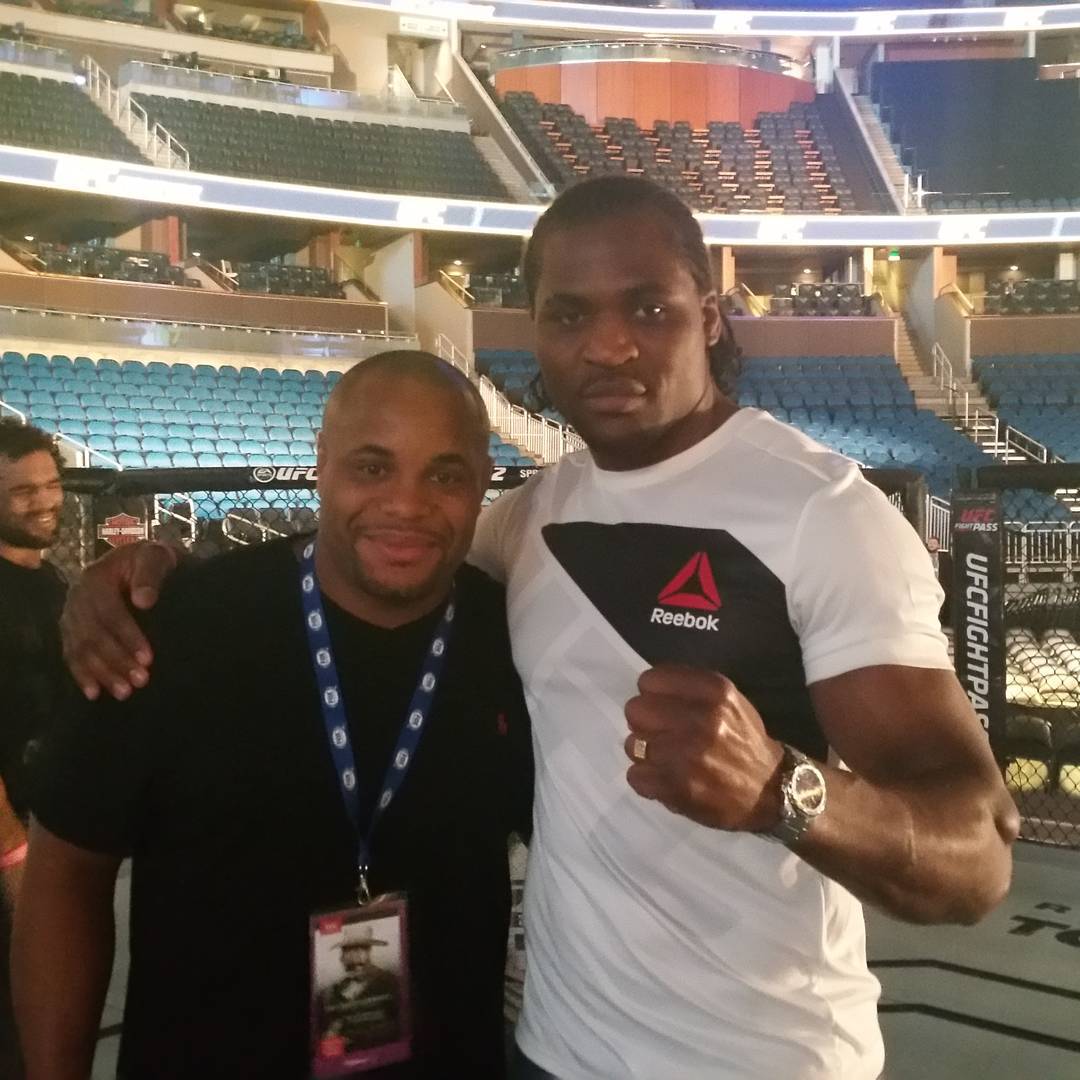 There was a time when Daniel Cormier was a sudden contender in the heavyweight division.
The UFC light heavyweight champion was introduced to the mainstream mixed martial arts' fandom as an alternate in a Strikeforce heavyweight Grand Prix, where he came in and defeated Antonio 'Bigfoot' Silva and Josh Barnett.
Following that, he entered into the UFC with momentum, defeating Frank Mir and Roy Nelson in the big man division. Then, after not wanting to clash with his teammate Cain Velasquez (the then heavyweight champion), Cormier moved down to light heavyweight where he began chasing his old rival Jon Jones.
Now, as Cormier enters into the later stage of his career, there has been some chatter that he could potentially return to the heavyweight division — particularly with Velasquez out injured — in an attempt to win a title in another weight class.
But any fans who wish to see it are going to be left disappointed. So says the man himself, who cites the increased ability of heavyweights as a deterrent.
"It was a different time in the sport," Cormier said, speaking on the WFAN Outside the Cage podcast. "Those guys, they weren't as fast. They're big now, and fast. Before you guys that were big guys, but they were kind of lumbering. Now you got athletes. Like Stipe Miocic and Francis Ngannou — they're athletes. They're all like Cain Velasquez. That's what made Cain Velasquez so great, right? Was that he was before his time. They're all like him now. So, those days are past."
It does bring up the question, however, how would Velasquez fare against the new breed of heavyweight? According to Cormier, he's hoping we'll get to find out one day.
"I would love for that fight to happen," Cormier said. "You know, Cain to fight one of those guys. It would be very difficult for him to just step back into a title shot being that he's been gone so long. But, enough fans ask for it? He'll do it. Dude loves to fight. He wants to fight, he's just been injured. But if he has one fight, he'll beat whoever it is and then he'll fight one of those guys. Which would be great; I'd love it."
Comments
comments