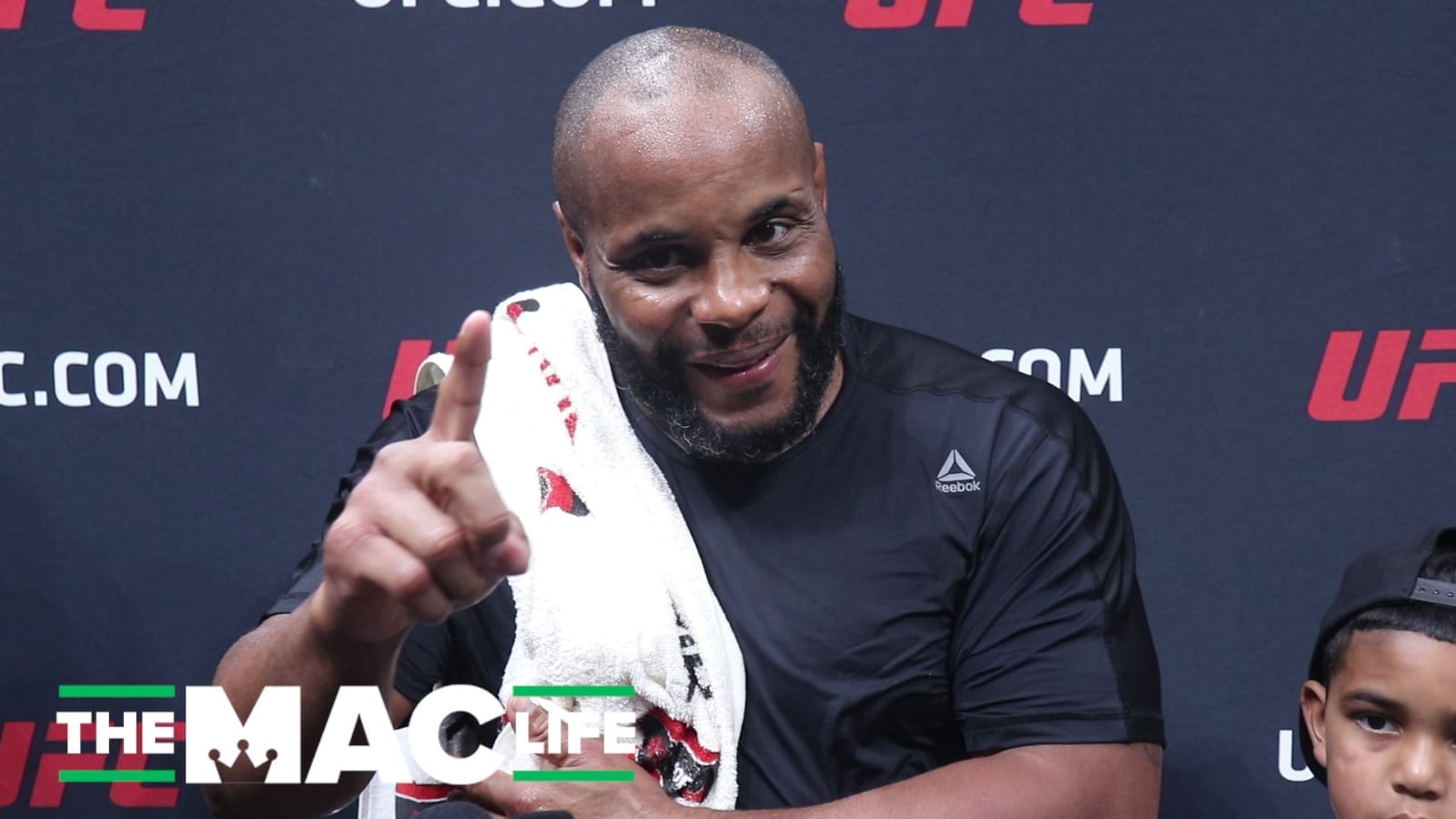 Daniel Cormier wants to fight Stipe Miocic, but if he can't get that to happen, he's willing to meet Francis Ngannou instead.
Cormier was ringside at UFC 249 to see Ngannou's 20-second demolition of Jairzinho Rozenstruik on Saturday night, but instead of doing what most of us would — being terrified — he instead pointed to Ngannou as a potential foe for his final fight inside the Octagon.
"If Stipe won't fight, then Francis Ngannou has earned a title fight," Cormier said, speaking on the ESPN post-show. "If somebody is fighting Francis Ngannou for the title, it's going to be me. All respect in the world to Francis Ngannou, but I'm not afraid of anyone. I'll fight anybody on any planet. I love Francis, I think he's a sweetheart person. I would love to do my trilogy with Stipe Miocic, but if Stipe won't fight, they're going to take his belt just like Henry (Cejudo) gave up his and they're going to make a fight between Francis and I for the belt. It's as simple as that.
"I would rather fight the trilogy fight with Stipe Miocic, I think that for everything we have meant to each other with me winning one and him winning one. That would be great for me. But if he doesn't want to fight I want to fight my last fight. I want to fight whoever. And if it's Francis Ngannou then I guess that's who it's going to be."
Ngannou is considered one of the scariest athletes currently competing in the UFC, with power that's clearly able to finish anyone at any moment. Despite that danger, Cormier believes he knows the way to win — and believes everyone else knows too.
"It's like a double-edged sword. If I go to fight Francis Ngannou, the smart way to fight him is to go take him down over and over," Cormier said. "I did that against Derrick Lewis and people gave me flack for it, 'All he did was wrestle.' I'm not going to stand up with him. I'm not going to go and stand up with Francis Ngannou. I'm telling you, I'm telling him. If you're going to be upset about me taking him down over and over, that's just what you're going to have to deal with. I don't want to get knocked out. That's what's going to happen if I stand there. If I stand there, he would knock me out. I would probably wrestle him the whole time until I would submit him."
Comments
comments