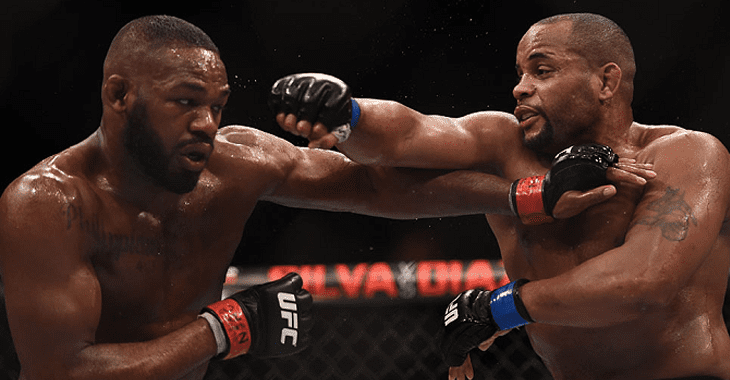 Daniel Cormier knows exactly what it feels like to have held the UFC's light heavyweight and heavyweight world titles.
Cormier, now retired, is the first and only man to have held those two world titles consecutively — but his reign at 205-pounds was, in some eyes at least, a little reduced because he won the vacant title after Jones was suspended and stripped of the championship.
Now, while Cormier had no control of Jones' actions and it is very true that Jones' brought those troubles upon himself, Cormier's title reign was often considered to be in the shadow of the dominant champion who had never been defeated for his crown — and who had, at the time, just defeated Cormier in the cage.
But ahead of his March 4 heavyweight title fight against Ciryl Gane, Cormier says that should Jones win his reign will be defined somewhat by becoming the champion without actually beating the man who held the title before him.
"Do you guys remember what I went through when I won the [205-pound] belt?" Cormier said in a video on his YouTube channel.
"Now, it's different, right? Jon hasn't fought Francis before. But isn't it ironic that he's in this situation now? My advice to you Jon is if you win the fight, get thick skin. Because people will be unrelenting… Jones, it's gonna flip to, 'Is he the real champion?' Because he didn't beat Francis Ngannou."
It remains to be seen if Jones will feel the same way should he defeat Gane in Las Vegas on March 4 as he keep up his remarkable run of only competing in world title fights since 2011 — a run of 15 straight fights.
But, per the bookies at least, it promises to be one of Jones' sternest-ever tests in the cage with early odds suggesting that Frenchman Gane is early favourite heading into the fight.
Comments
comments