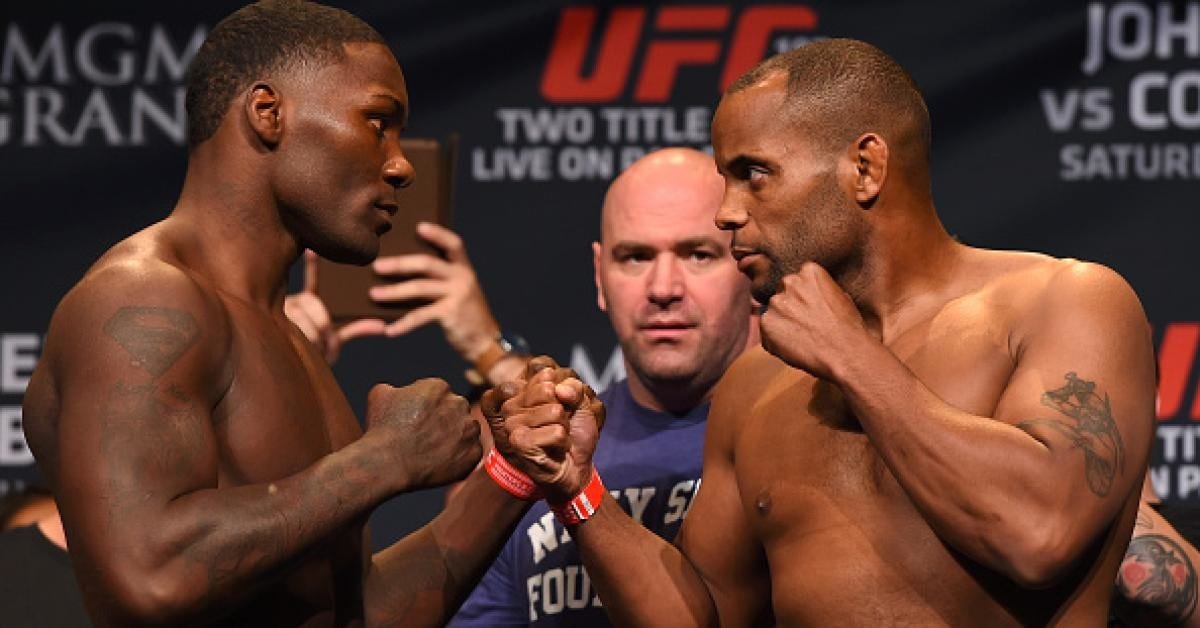 So impressive has been Anthony Johnson since he re-signed with the UFC in early 2014 that, even after he beat him for the vacant 205-pound title, Daniel Cormier knew that the two top light heavyweights' paths would cross again.
Cormier is the only fighter to hold a victory over Johnson in his current UFC run and the only fighter period since Vitor Belfort back in January 2012. Since then, Johnson has established himself as the most fearsome striker in the game and faces 'DC' for the second time on the back of three successive knockout victories.
For Cormier though, this is his story and he isn't concerned about what Johnson brings to the cage — he's more interested in himself.
"I'm so excited to be back in the octagon", Cormier said in UFC promotional material. "You know I had a rough year last year, two fights I had to cancel. But like Anderson says, 'I back'.
"It'll feel good to put 'Rumble' in the rear view mirror. He's a very dangerous guy; one of the most dangerous strikers in the UFC's history. The biggest key is going to be focus. Just focusing on the task at hand and pushing a high, intense pace, make his respect my striking, use my wrestling — really just take it to him in every aspect of the fight."
"I feel like I have so many ways to win this fight."
Watch the full clip below.
.
Comments
comments