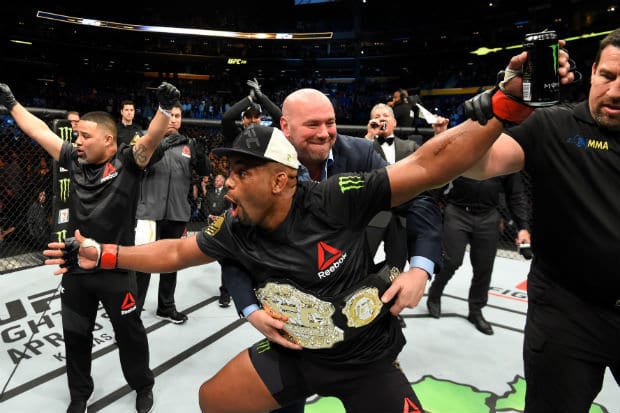 When Daniel Cormier steps away from fighting in March of next year, the sport of mixed martial arts and the UFC will lose one of the best to ever do it.
Despite that loss, UFC president Dana White says he won't be the one trying to convince Cormier to stay on and compete just a little while longer — even if there are megabuck fights in the air.
While Cormier looks set to meet former UFC heavyweight champion Brock Lesnar early next year in what will be his swan song, the name Jon Jones and the idea of a third contest between he and Cormier continues to keep fans wondering if Cormier couldn't be tempted to stick around.
If he is, it's not because of White.
"I never convince anyone to stick around," White said, speaking to the media after Cormier's most recent victory — a routine win over challenger Derrick Lewis at heavyweight. "If somebody thinks they're done, you'll never hear an argument out of me. When you say you're done, you're probably done. You think about Cormier, and he's been doing this for a long time, whether wrestling, mixed martial arts, and he's gonna be 40 years old soon. He's got a lot of wear and tear on his body."
–
Comments
comments