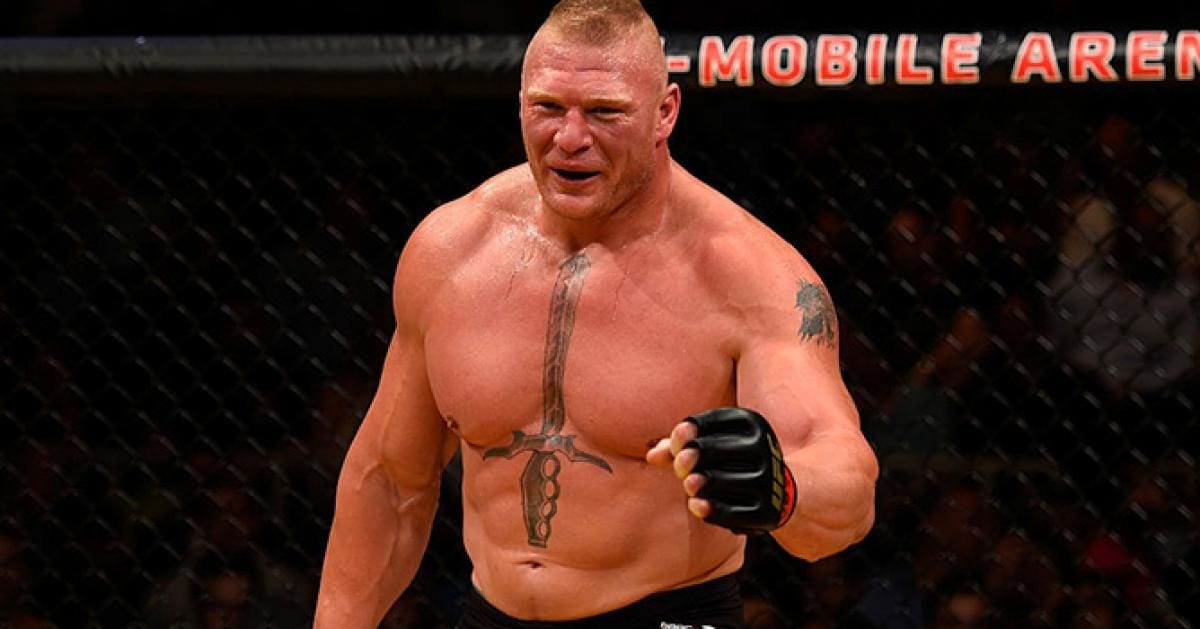 UFC president Dana White remains hopeful that Brock Lesnar will return this year to the octagon, per comments made to the media last weekend.
Lesnar, the former UFC heavyweight champion, made a temporary return at UFC 200 in the summer of 2016 where he was awarded a unanimous decision victory against Mark Hunt. However, the result of that bout was overturned to a No-Contest following an anti-doping violation. Lesnar has not fought since, returning to his familiar stomping grounds of the WWE for the part-time gig which pays a reported $12 million per year.
Still though, the competitive itch is strong with Lesnar and Dana White has refused to rule out one more run in the UFC for the 40-year-old.
"I think he'll give it one more run," White said post-fight at after UFC 220 in Boston. "I just think Brock loves to fight."
Now, a few things to consider: Lesnar's WWE contract is set to expire in three months time. If he has indeed contacted the UFC to sound out their interest for another run in the world's top mixed martial arts organisation it is certainly possible that he has done so in order to coax as much money as possible from the WWE when they begin their contract negotiations. This was the case when he signed a WWE contract in 2015, after teasing a UFC return throughout.
Since Lesnar was at his peak, the UFC's heavyweight division has changed considerably. His two last defeats — against Cain Velasquez and Alistair Overeem — came against fighters who are no longer considered to be at the absolute summit of the division and, with Stipe Miocic just setting an all-time record for consecutive title defenses at UFC 220 last weekend, it would be an arduous road for Lesnar to even consider attempting to make a run at the gold.
However, regardless of how effective Lesnar may or may not be at the top level of the sport nowadays, you get the sense that the UFC would move heaven and earth to reclaim their most successful (monetarily, at least) heavyweight ever. This new WME-IMG era appears focused on squeezing as much money out of their top tier athletes as possible and few fighters in UFC history have proved as adept at that as Brock Lesnar.
Time will tell.
Comments
comments