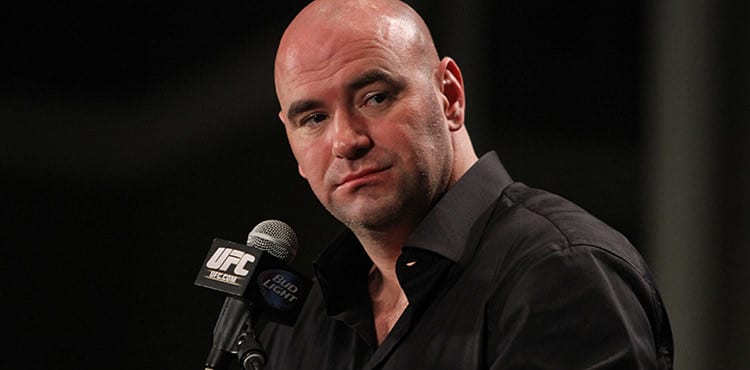 Last year, one of the biggest and most surprising stories to emerge in mixed martial arts was the return of former UFC heavyweight champion Brock Lesnar.
Lesnar, at one point one of the biggest stars in the UFC, returned at UFC 200 to face Mark Hunt in a one off bout, while still under contract with professional wrestling firm, the WWE. There had been suggestions he would return in a similar capacity next year to face Jon Jones — prior to Jones' recent steroid test failure.
According to UFC president Dana White, however, that's not the case. As the WWE weren't exactly im learned from last time.
"Well Lesnar was still under contract with WWE until next August," White said on the Dan Le Batard show. "Who knows what would have happened. I don't count my chickens any more, I can tell you that. They didn't want to do that again. You saw what happened the last time he was under contract [and fought]. It doesn't look good for anybody."
Last year the world of MMA was stunned when Lesnar was allowed to enter the cage, despite being under contract with the WWE. Traditionally, the WWE and the UFC have been exceptionally choosy about which of their stars are allowed to be seen on the other promotion's shows.
Getting WWE CEO Vince McMahon to come to a deal that would allow one of his biggest star attractions to spend a night fighting in a cage couldn't have been an easy feat, but the fact it came together brought with it the concept that Lesnar could be the first man to moonlight in both outlets.
Then it all became too good to be true.
Lesnar failed two drugs test for the estrogen blocker Clomiphene, and his fight against Hunt was overturned to a no contest. Additionally, he was suspended from fighting for a year, before he elected to announce his retirement.
And still, his name persisted. Earlier this year at UFC 214, rumours began emerging that Lesnar was interested in a fight with Jon Jones — the man many felt to be the greatest in the sports history. When the usually illusive Lesnar released statements almost immediately following a Jones' call out, it felt as if movements were being made behind the scenes to make Lesnar's return a reality.
Of course, those ideas went away in a puff of smoke the moment Jon Jones failed his own steroids test.
Not that Dana White allows it to affect him any more.
"I don't think there's any frustration level with Jon Jones," White said. "This stuff has happened so many times over and over again; I'm numb to it now. … Jon Jones came in and started making millions of dollars immediately, and he was like 24 years old. You can go back to interviews of me saying 'he's talented enough to win the belt, but can he handle all the pressures that go along with being world champion, with being rich?'
"That question got answered."
—
Comments
comments