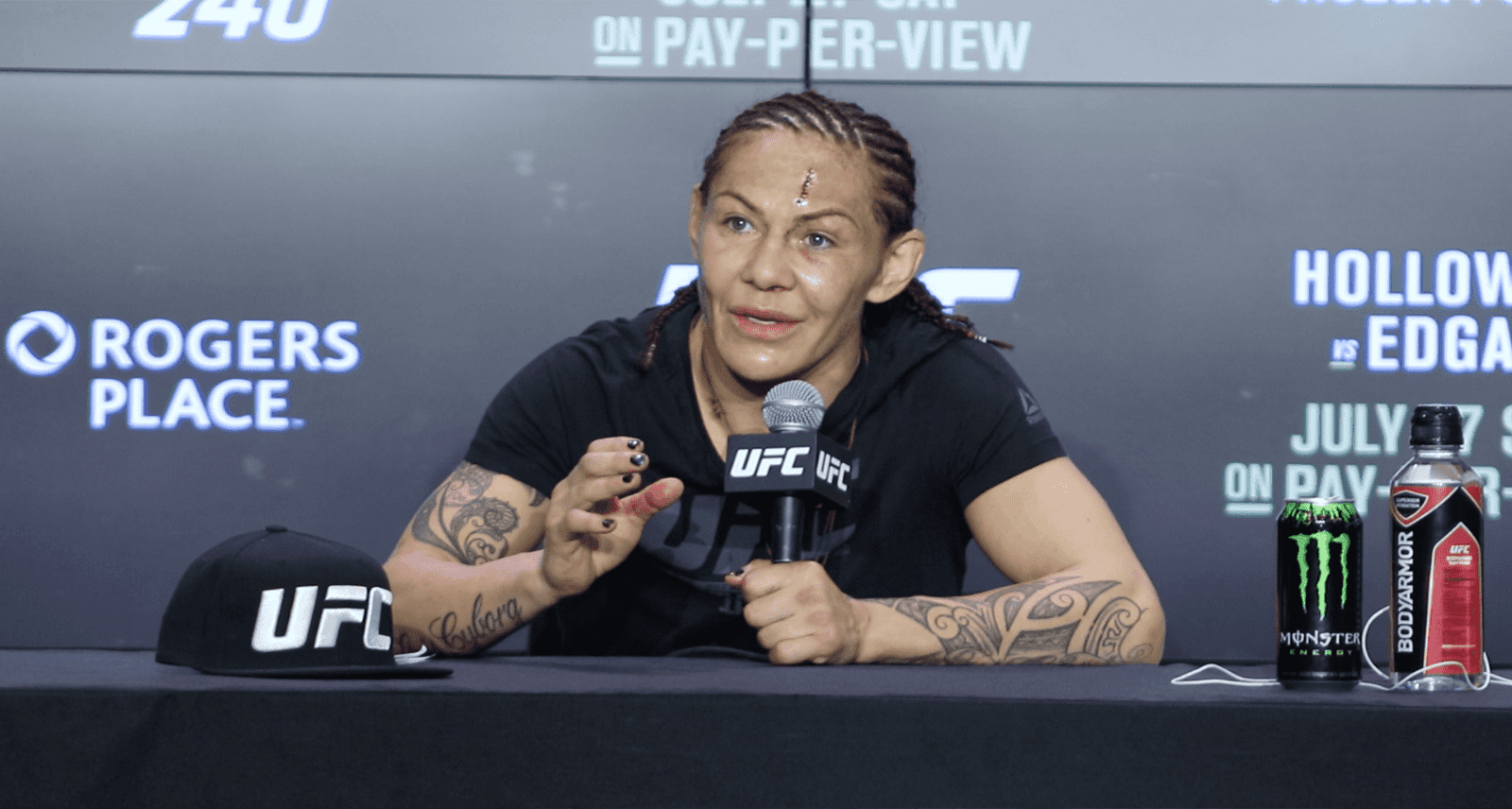 Cris Cyborg extended her UFC record to 6-1 (21-2 1NC) in the UFC 240 co-main event on Saturday night, outpointing Felicia Spencer over three rounds in just the fourth time the Brazilian former UFC, Strikeforce and Invicta champion has gone the distance since her professional debut in 2005. 
That sole black mark against her UFC career (and her only defeat since her first professional fight 14 years ago) was a swift KO loss to 'champ champ' Amanda Nunes at the tail end of 2018, a defeat which UFC president Dana White says that Cyborg doesn't want to do over.
"That's up to Cris," White said to ESPN (via MMA Fighting) when asked if a Nunes rematch would be next for Cyborg. "Amanda Nunes was blowing me up all night. She was like 'Get her to take this fight. Get her to take this fight.' I know every time I speak, Cyborg thinks I'm speaking negatively about her, which I'm not. I'm just speaking facts.
"After watching her fight tonight and after her last fight, I don't blame her for not wanting to fight Amanda Nunes. If that was Amanda Nunes in there tonight, you know…"
Of course, one potential reason for White's stance on the matter could be down to the fact that her match-up against Spencer last weekend was the final fight on her UFC deal. The UFC have traditionally approached fighters who fight out their contracts with kid gloves, rarely talking up future plans when there has yet to be firm indication that a new deal can be agreed. However with the Nunes rematch beckoning, White says that he doesn't think that she is interested in facing off with her compatriot once again — and that she instead favours accepting less challenging competition.
Cyborg has been around for a long time," White said. "In my honest opinion, Cyborg sees herself in the twilight of her career, and I think she would like some easier fights. And there's nothing wrong with that. Many fighters have left to move on to easier fights and there's nothing wrong with that.
"When you get to a certain age and a certain point of her career and you look like Cris tonight, if that was Amanda Nunes, it's a whole different ballgame. I don't blame her for that, I'm not criticizing her for that, but these are facts. And the fact is, I will make the fight if she wants to fight Amanda, and Amanda wants that fight."
Cyborg did indicate in the post-fight presser that she is indeed interested in the rematch, as well as having some choice words for White's stance towards her. When asked about Cyborg's apparent commitment to making that fight, White perked up.
"I love it," White said. "That's the fight to make. That's the fight I want to make so we'll see what we can do. If that's true. If that's the fight she wants and she really wants that fight. I don't see how we don't make a deal."
Comments
comments