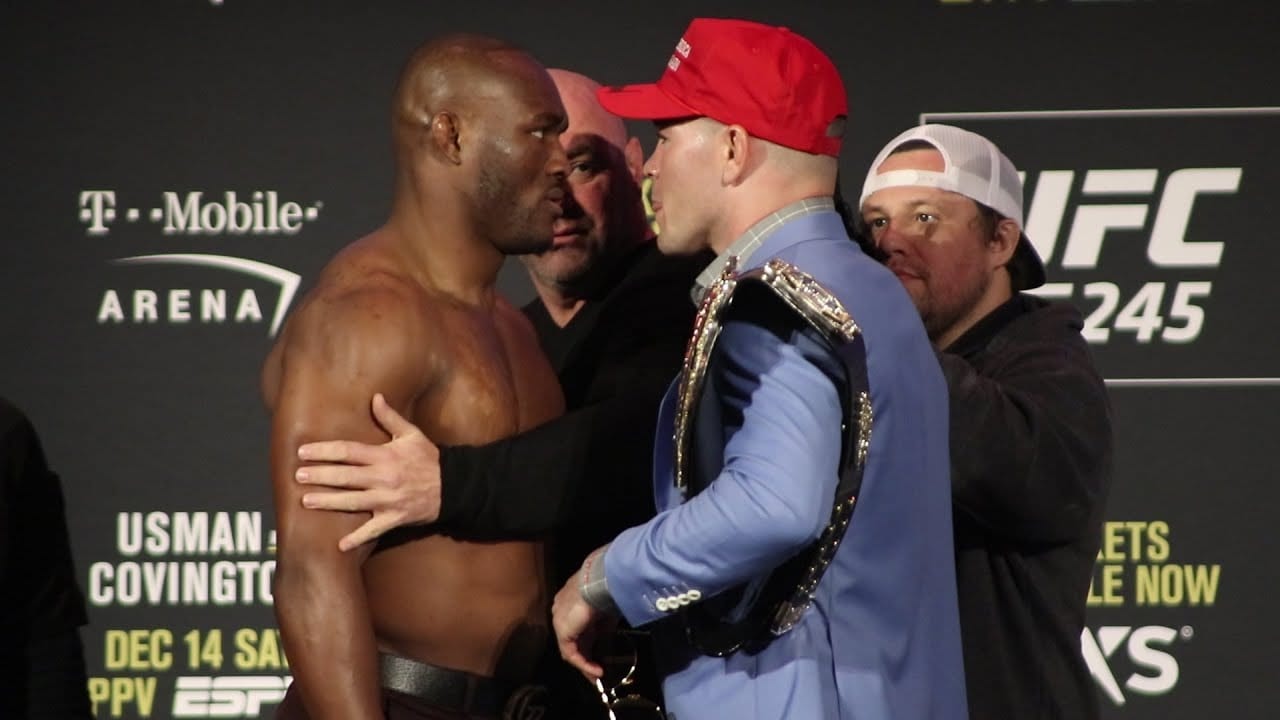 Dana White believes Colby Covington is the next man in line for the welterweight title.
The 170-pound championship is on the line this weekend in Jacksonville, as Kamaru Usman looks to retain his world title against Jorge Masvidal in a grudge match. And, according to the UFC president, the number one contender is already cemented for whoever walks out victorious on Saturday night.
"He's at the point in his career where he's looking at who's next again. He's coming back and facing guys that he's already beat," White said, speaking to TSN. So Masvidal, obviously took the fight on short notice, so let's give him this fight so we can do away with all the excuses, and then Colby Covington's next."
Covington has fought just once since losing to Usman in December of 2019, defeating Tyron Woodley in a grudge match in September. Despite the long layoff, White believes Covington's ability and back-and-forth epic with the current champion has him ahead of the pack.
"The fight with [Usman] and Colby — Colby Covington, love him or hate him or whatever your deal is with him is one of the best fighters in the world and that fight was incredible. Both guys had to dig deep in that fight, it was one of the best fights I've ever seen. Ever," White said. "Anything can happen, guys get injured, things happen, timing. Who knows, especially in this day and age, but that should be the fight that happens next."
Comments
comments