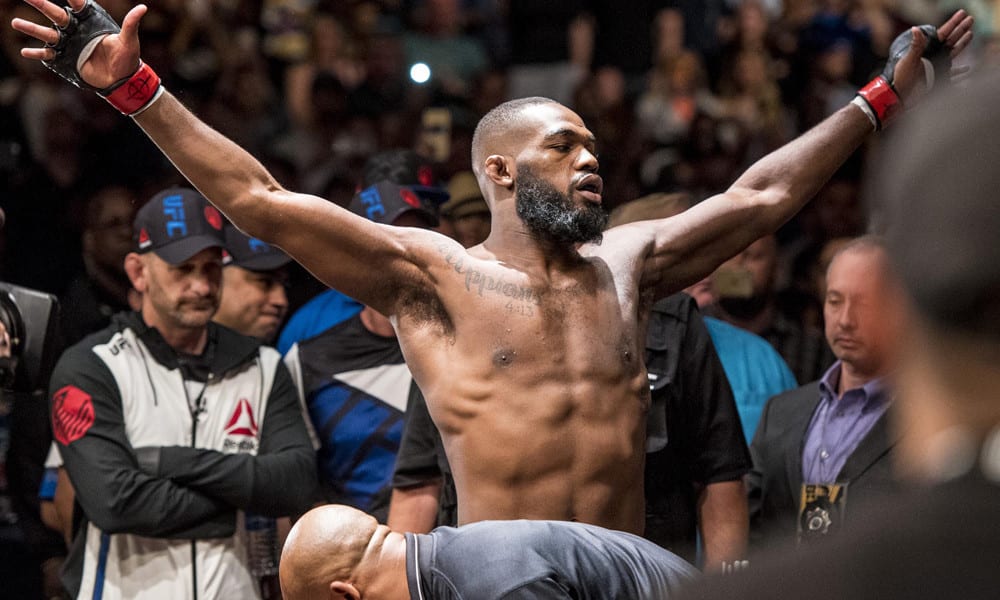 At one point Jon Jones was considered to be the brightest star in the UFC. Jones, who made his UFC debut just four months removed from his first ever professional fight, was a well-spoken, charismatic and ferocious fighter, exactly the type of personality that the Zuffa brass could get behind. 
In 2011, just hours before he won the UFC lightweight title from Mauricio 'Shogun' Rua, Jones helped apprehend a mugger who had stolen a lady's handbag. Here was a guy who was Clark Kent outside of the cage and Superman inside of it.
Since then though, the relationship between Jones and the UFC has soured.
A series of incidents (a hit and run, a positive test for an illicit street drug and a USADA suspension) derailed Jones' momentum time and time again to the point that Dana White, who had once proclaimed Jones as exactly the type of representative that the UFC encouraged, claimed that he could no longer trust Jones to handle all that comes with headlining a card.
UFC 200, the last time Jones was booked to fight in the organisation, was dealt a massive blow on the eve of the event after it was revealed that Jones had tested positive for a banned substance, canning the scheduled main event — a rematch between Jones and current light heavyweight champion Daniel Cormier.
Ever since, White has proclaimed that the UFC can't take the financial risk of plowing money into promoting a main event fight if they suspect there is a chance that it might never happen.
A litany of commentators predicted White's words were temporary given Jones' status as one of the sport's bona fide stars but it appears that the UFC president's words haven't softened one bit.
Jones will be eligible to compete this July following the expiration of his USADA suspension and is thought to be in line to immediately challenge Daniel Cormier for the 205-pound title, possibly at UFC 214 on the 29th of that month but White is insistent that the fighter has to build up a level of trust before he begins to headlines cards again.
"That's a huge problem right now and that's why I said he won't headline a card", White said on The Herd as reported by Fox Sports of the quandary surrounding Jones' return. "It will be a co-main event. He will not be the main event…until he builds back the trust of the consumers and me."
Jones has been offered the fight against Cormier but has not yet accepted. Jimi Manuwa, who knocked out Corey Anderson in the first round at UFC London recently, stands in the wings waiting if Jones opts to take a 'tune-up' fight first.
Previously, Daniel Cormier has said that the only fighter he would accept a co-main event slot to is Conor McGregor but with the Irishman's focus now squarely on the mooted boxing match with Floyd Mayweather, it appears unlikely that he will be available to fight on the UFC's July card.
It may seem counter-intuitive to some but, unless he can persuade White otherwise, Jones' return — event against arch-rival Daniel Cormier — appears unlikely to be the featured attraction of a UFC card and that's a sentence that would have seemed improbable just a few short years ago.
Comments
comments