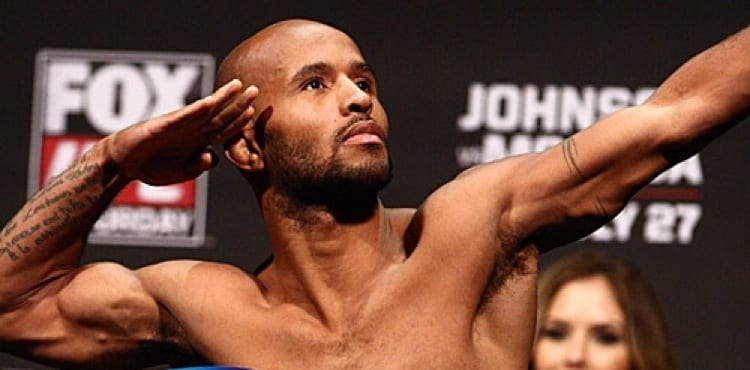 It's beginning to look less and less likely that UFC bantamweight champion Cody Garbrandt will be fit for UFC 213.
The Team Alpha Male fighter is scheduled to write the next chapter in his team's rivalry with former training partner TJ Dillashaw, though a back injury that Dillashaw has sought treatment for in Germany has left the fight in a state of uncertainty. Though he hasn't officially pulled out as of yet, with the fight just a month and a half away it's starting to look like the Garbrandt vs. Dillashaw feud which forms the basis of the current season of The Ultimate Fighter, will have to take the backseat for the time being.
According to Brett Okamoto on Twitter, if indeed Garbrandt is forced to withdraw TJ Dillashaw might refocus his efforts on another division and one of the top pound for pound fighters in the game: Demetrious Johnson — and Dana White is keen on the idea.
'Mighty Mouse' stands on the edge of a record 11th title defense in a flyweight division that he has all but gutted but in Dillashaw, the former 135-pound champion, Johnson would face a stern test if he was to set a new UFC record.
And, as White told Okamoto, he's keen on the idea.
First though, we await clarification that Garbrandt's back injury has officially removed him from UFC 213 before we start fantasy booking fights but it's difficult to deny that a Mighty Mouse vs. Dillashaw battle would soothe the potential loss of TJ's scheduled bout with Garbrandt.
Comments
comments