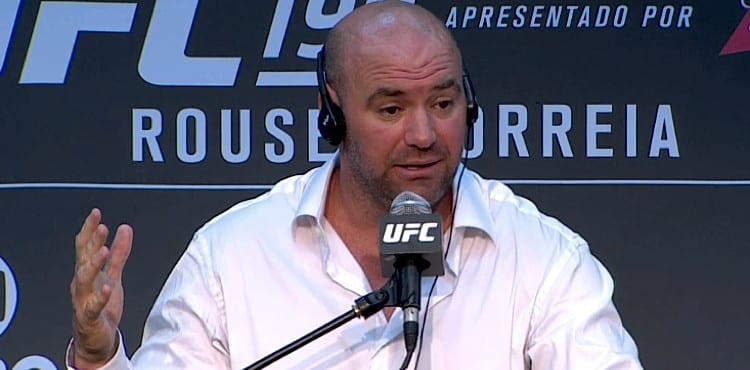 When fighters pull out of contests last minute, UFC president Dana White usually has something to say. So when Uriah Hall did just that this past weekend after an unspecified medical issue left him hospitalised, White had plenty to say about the matter.
And according to White, it's more to do with Hall's attitude than a lack of ability to make 185-pounds and compete at the elite level.
"The guys at the UFC [Performance Institute] said he's — what's the word — he doesn't take it serious," White said to media post-fight last night. "He doesn't take his training serious, he doesn't do what anybody tells him. He does his own thing. A week before the fight, he went to L.A. and was hanging out in L.A. in clubs and stuff. So, not good."
Hall was set to meet Vitor Belfort in what was Belfort's retirement fight. And, while he's out of the hospital, he's still a ways away from back to being full health.
"He texted me," White said. "He's back in his room. Obviously he's not good. And if you don't cut weight the right way and you don't do what you're supposed to do, this is what happens."
So, what comes next? For White, he believes that Hall — long accused of not having the mental fortitude to live up to his physical attributes — should consider a move up in weight class and concentrate on keeping healthy while fighting.
"What I think [Hall] needs to think about is fight at 205[-pounds]," White said. "Fight at 205 or show up and do what you're supposed to do. There's ways to cut weight properly and safely. You need to start doing that. That's why we are encouraging everybody to come to the UFC Performance Institute. That's why all the guys down there do what they're supposed to do and do it the right way, cut weight safely. The guys who don't listen, this is what happens. And much like Kelvin Gastelum and the Johny Hendricks and the other people out there, if you can't make that weight, then fight at the higher weight division."
Comments
comments