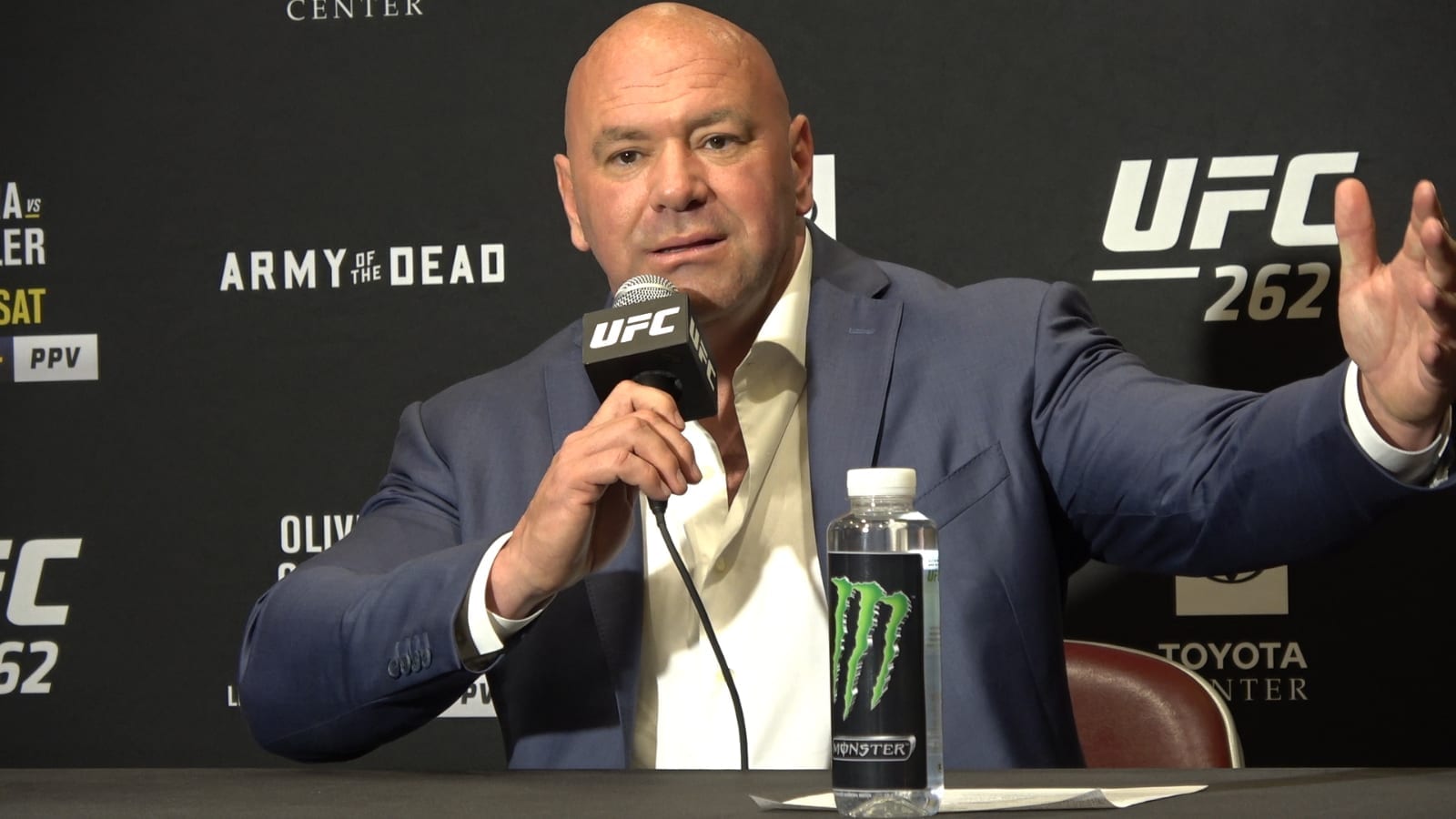 Dana White might not appreciate Joshua Fabia's comments about fight fixing inside the UFC, but it doesn't appear he's going to take things legal.
Over recent weeks, Fabia has become one of the most controversial coaches in mixed martial arts, with his repeated odd outbursts and clear control over Diego Sanchez. Indeed, such was Fabia's influence over the Ultimate Fighter winner, it appears to have been down to the "School of Self-Awareness" teacher that Sanchez was unable to meet Donald Cerrone in a retirement fight.
Since Sanchez and Fabia have parted ways, Fabia raised even more eyebrows by making suggestions about his former pupil, as well as the UFC and UFC brass. Despite that, White says he doesn't believe there's any real reason to take things to the lawyers — especially considering Fabia's reputation is so poor amongst MMA fans already.
"That guy is such a fucking goofball, I don't know.. Seriously, if you take anything that guy says serious, you should be fucking beat with a stick," White said, speaking on the Real Quick With Mike Swick Podcast.
"It's almost like, if the source was someone even remotely credible, yeah.. When I tell you, I could give a flying fuck what that guy says. That guy is an absolute fucking goofball. I think the kid is mentally ill. So should I fire up the lawyers for a mentally ill fucking goofball, it's just a complete waste of time."
Comments
comments