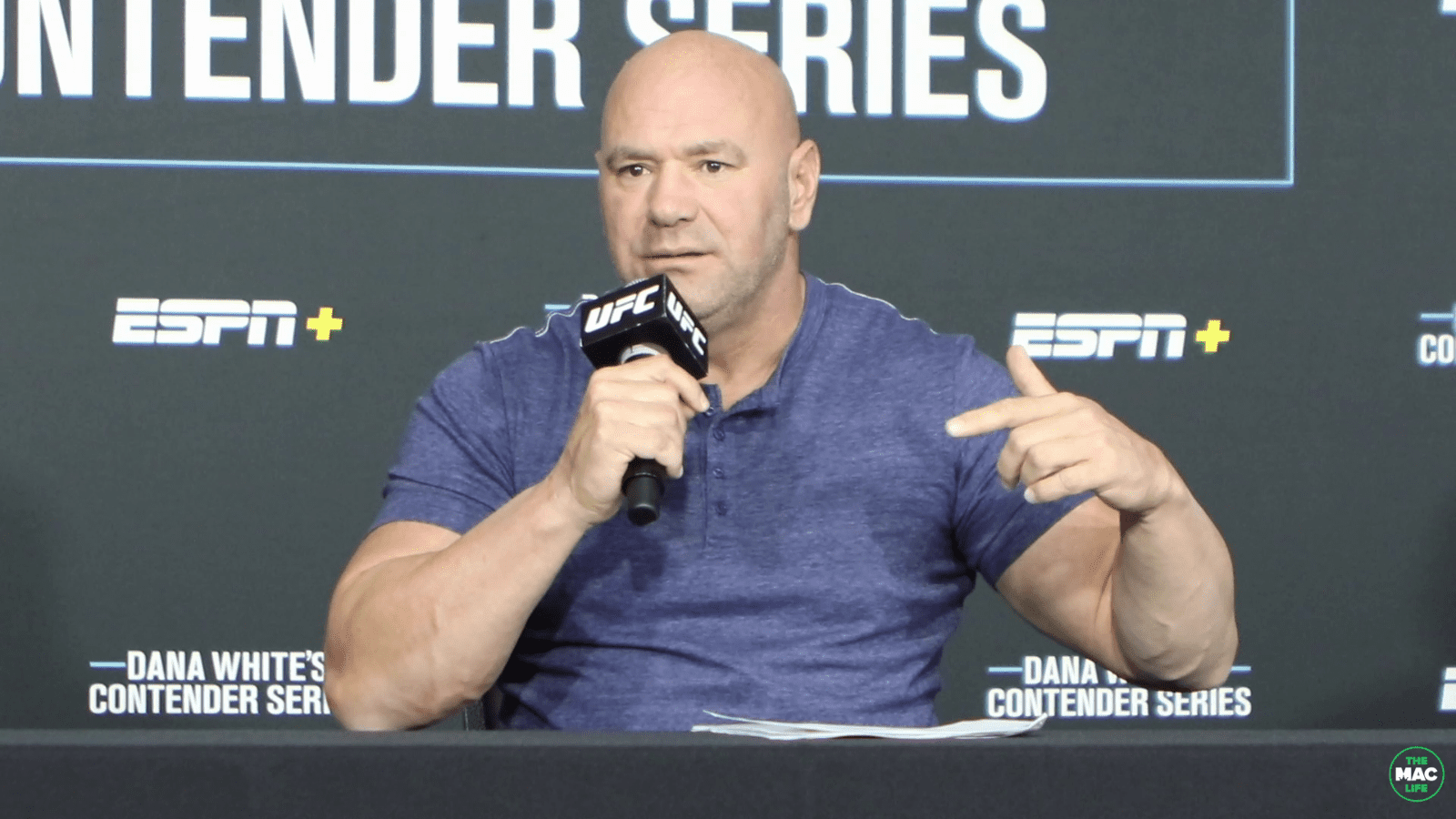 Dana White has seen the increasingly bizarre footage coming out of Diego Sanchez' life, and admits it's not exactly comfortable viewing.
That said, the UFC president is steadfast in his belief that the first-ever Ultimate Fighter winner is a grown adult who is capable of making his own decisions. That means if Sanchez wants to continue linking himself to controversial coach Joshua Fabia, then that's Sanchez' right to do, no matter how odd the relationship appears from the outside.
Sanchez was let go from the UFC after he and his coach Fabia were unwilling to supply the UFC with written confirmation they felt no long-term effects from fighting.
"Unfortunately all these guys and girls are grown men and women and can do whatever they want," White said, speaking to TSN. "And all of us, there's all these paths we can choose to walk down in life and Diego has chosen this path. I wish him luck."
"The thing that baffles me even more is that do they think those videos make us look bad or them? I don't know. The whole thing is nutty. I've been in this game for a very, very long time and I've seen this movie and I know how this movie ends, and it's actually a sad story."
Sanchez has also done interviews since leaving the UFC expressing his fear regarding the promotion's retaliation, as well as saying White has ignored his attempts to contact him — something White denies.
"But he's a grown man and he can do whatever he wants to do. He's free, like they put it, can do whatever he wants to do. They can say whatever they want to say. Good luck to them. This type of stuff, I've been dealing with this my whole career. None of this stuff bothers me, I don't care, it's unfortunate. I always liked Diego, Diego says he's been trying to talk to me.. Diego can pick up the phone and talk to me whenever he wanted to. When he wanted to text me, he would text me.
"We did have that incident where they were claiming they were left at the airport, as soon as I found out that happened, I called and I apologised to him up and down. He knows. He knows what's going on, he knows what the deal is. As far as that other guy? I don't even know him, I've never met him. Apparently, he knows a lot of things about me, but I don't know anything about him. That's it."
Comments
comments