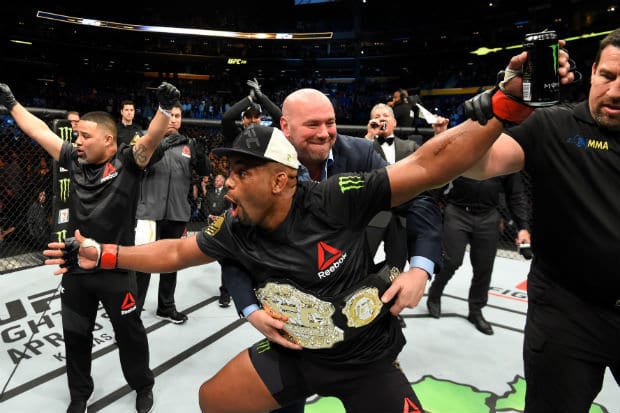 Earlier today, Daniel Cormier announced he would be relinquishing his UFC light heavyweight in order to avoid what he perceived as an unreasonable belt stripping in light of Jon Jones vs. Alexander Gustafsson tomorrow night.
In a statement to ESPN, Cormier stated that: "I am going to relinquish the UFC light heavyweight title. I am not going to be stripped of the belt that I've defended with my all for three and a half years. Being stripped of a title suggests you've done something wrong, and I haven't."
According to UFC president Dana White, however, that gesture was a little unnecessary and a little over the top.
"At the end of the day he wasn't being stripped of the title, he was vacating the title," White said, speaking with MMAjunkie. "It would never go down in history that he was stripped. 'I'm going to get stripped and I didn't do anything wrong.' I told 'DC' a long time ago: 'If you're my champion for the rest of my career, I'm good with that.' He's one of the greatest athletes I've ever worked with, such a good guy.
"He's being a little dramatic right now. He's being a little dramatic because of his hatred for Jon Jones. He would've never been stripped. He's vacating."
Comments
comments