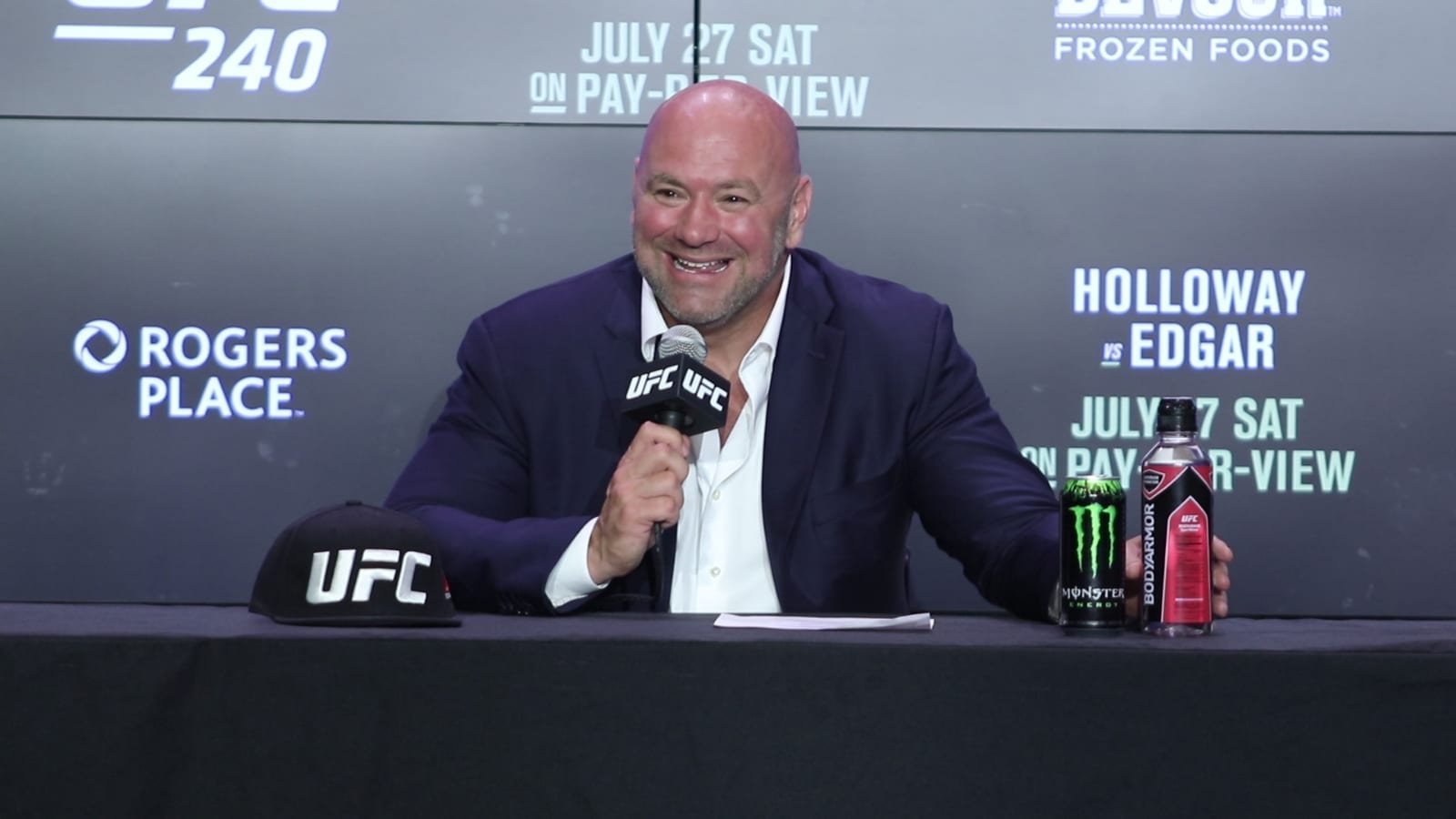 Jorge Masvidal vs. Nate Diaz has all the promise to be one of the biggest fights in combat sports of this year.
So you can understand why UFC president Dana White is shrugging off the fact that his old rival Oscar De La Hoya's Goldenboy promotion is hosting a Canelo Alvarez fight on the same day, November 2.
Alvarez is moving up in weight to box Sergey Kovalev in a move that could prove vital to his own fighting legacy. While he's doing that particular first, the UFC will be holding their own debut, with the Baddest Motherfucker belt apparently being on the line for Masvidal and Diaz' main event clash at Madison Square Garden.
When asked if he had any concerns about the two bouts clashing at the UFC 244 press conference in New York, White shrugged off the suggestion.
"We started talking about this date, and then a week later, I heard they were going to do that fight," White said. "I think they're crazy to go the same night as us on DAZN, but it is what it is."
There is a way the clash could work out for both parties, however.
Last weekend at UFC Vancouver, Justin Gaethje knocked out Donald Cerrone in the first round, and then fans were able to catch the Tyson Fury boxing fight immediately after. Should Canelo – Kovalev be structured the same way, it could be a win-win scenario.
If not? Well, White says…
"If they time it right and they do this thing the right way, it could be very much like the other night, when Gaethje fought 'Cowboy', and then the Fury fight was on after. If they time it right, it could work out. But if they want to go head to head, they're fucking nuts."
–
Comments
comments