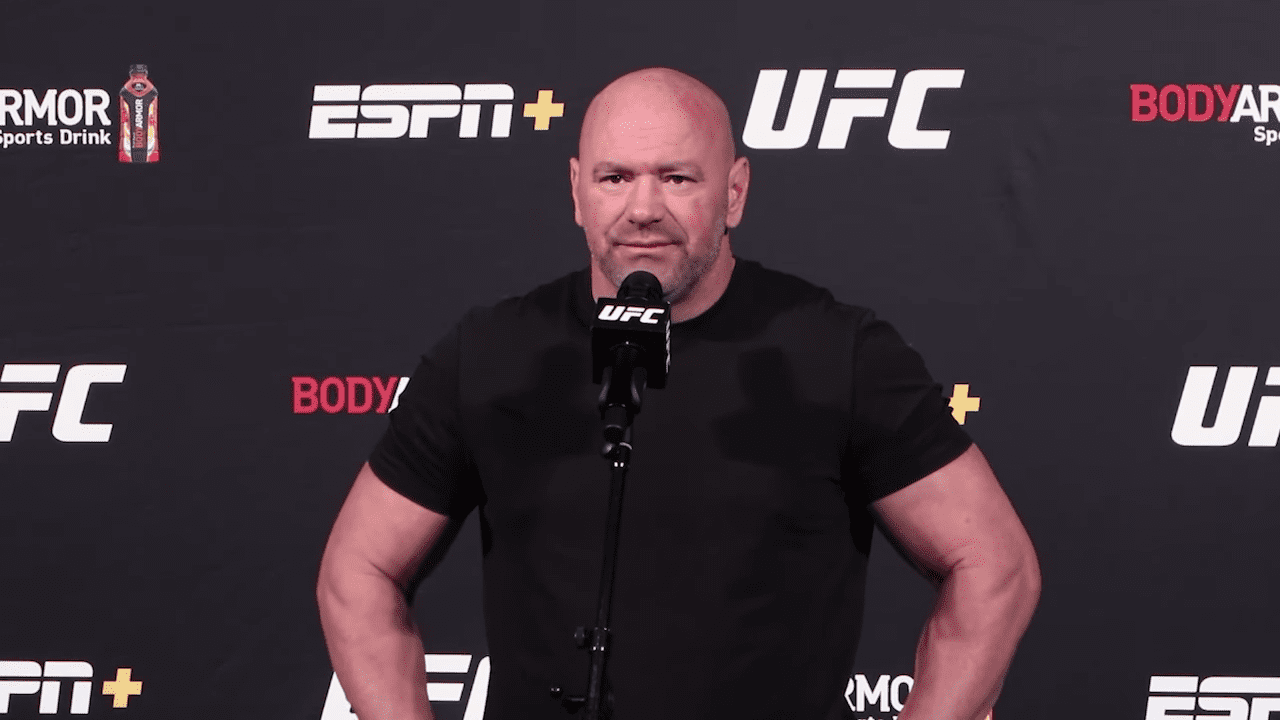 UFC president Dana White saw the video of Mike Perry's altercation at a bar in Texas, and admits he wasn't entirely surprised.
Perry assaulted a man at a bar after being enraged at being touched, allegedly knocking him unconscious and sending him to the hospital. While he wasn't arrested at the scene, the police report says witnesses told officers Perry had hit multiple people at the scence.
Shortly after, the UFC announced they would need Perry to attend counselling, and wouldn't be booking him in another fight before they deemed him having improved on a clear short fuse and other issues.
"I saw this coming the last several months with Mike Perry," White said. "All you have to do is watch his interviews. Watch the way he's interacted with you guys. He literally said in an interview leading up to his last fight, 'I hate all of you. I hate the media. I hate the fans. You guys want to say stuff to me on Twitter and then walk up to my face and try to be nice to me. I'm telling you. Don't walk up to me when you see me in the streets. Don't touch me and don't say hi to me.' He said that leading up to that last fight. He's a man of his word, apparently, and here we are today."
While Perry's actions are obviously worth criticism, White says Perry needs help, not punishment and that some people struggle with the fame that being a UFC fighter brings.
"He obviously needs some help," White said. "That's not normal behaviour. He's gotten a lot more angry and agitated. You see this happen with guys and girls when they start to get a little bit of fame. They start to get famous. I have a blast on social media. You see a lot of people who don't have fun on social media. There are some horrible things that are happening to people in dealing with social media. Everybody deals with it differently.
"I love criticism. I love whatever you want to call it that goes on on social media between fans and media and all that stuff. I'm built that way. He's definitely not built that way. He's definitely a guy that should probably stay off social media. He needs to make a few changes in his life. We're going to do everything we can to help him."
Comments
comments