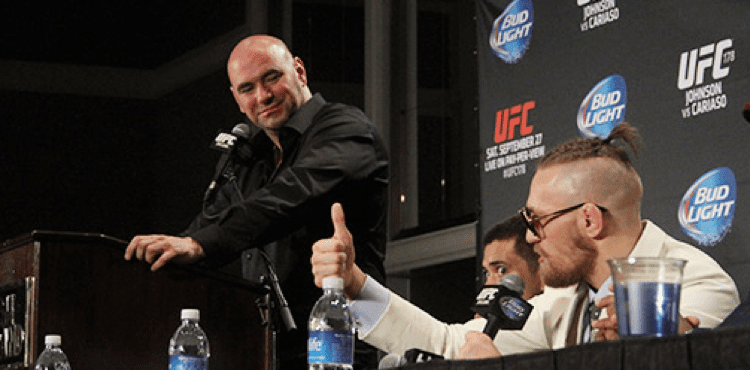 Dana White believes Conor McGregor always poses a threat, no matter who he's in the Octagon against.
The UFC president spoke to the media today after the fight was made official with McGregor signing his bout sheet to solidify the Dustin Poirier bout on January 23. While the contest is a rematch, the first fight between McGregor and Poirier happened in a very, very different stage of both men's careers.
This time, they will fight at 155-pounds, the division above their original stanza at featherweight. They also compete with years of extra know-how and pedigree. It's because of that, White isn't quite ready to put out a prediction as to what we can see in their second meeting.
"I don't know [what to expect]," White said, speaking to Jim Rome. "Obviously Poirier has wanted this fight for so long now, the rematch with Conor. He's a much better fighter than he was the first time they fought. Conor's always dangerous. From what I've seen from him on social media, it looks like he's in great shape, he's training hard. Even before this, he was training to do some type of charity bike event. The guy's in shape."
While the location is yet to be confirmed, White told the media earlier this week the promotion is moving forward with Abu Dhabi as the likely venue.
Comments
comments