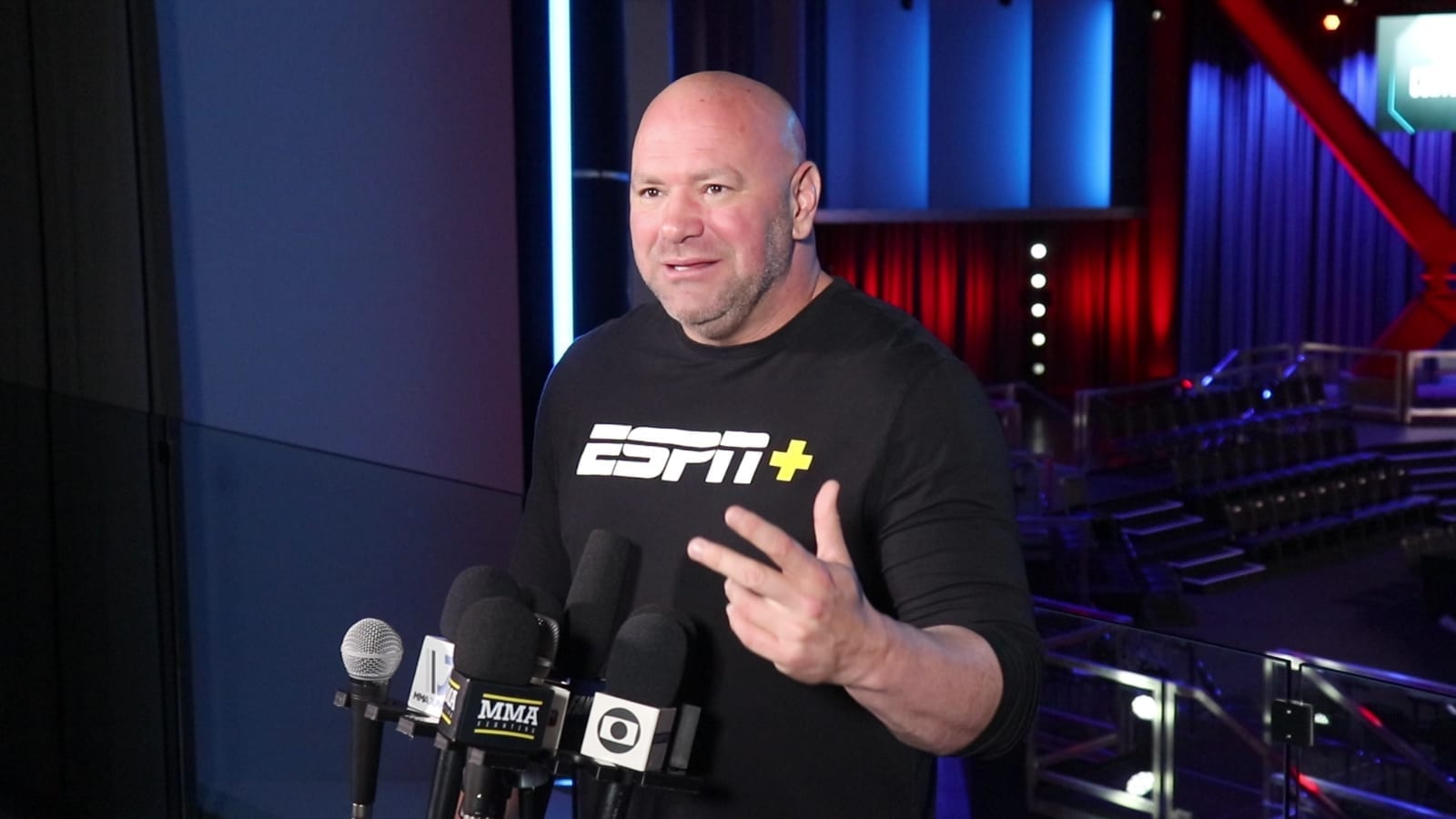 Dana White says that despite the fact the UFC have postponed their next three events, fans should rest assured that Khabib Nurmagomedov vs. Tony Ferguson will still happen.
The promotion announced earlier today that UFC London, UFC Columbus and UFC Portland all had to be put on hold as the coronavirus continues to spread throughout the world, but noticeably held off from cancelling the much anticipated lightweight title fight.
Speaking on ESPN's Sportscenter, White revealed the company had intended on pushing on with their previously scheduled events but made the decision to hold off after U.S. President Donald Trump asked the public to refrain from gathering in groups of more than ten.
"We pulled it off last Saturday, now they're saying there should be no more than ten in a room, and that's just impossible," White said. "We can't do it. We've complied with everything that these doctors and the government have said to do. We have no choice now but to postpone these fights. So we're postponing the next three events, but Tony Ferguson vs. Khabib, April 18, is still on and that one will still happen."
"Well we're gonna follow these guidelines to not have more than ten people in a room. We're hoping this all clears up by April. This fight's gonna happen. No crowd, whatever it takes. Probably not even gonna be in the United States, but this fight's gonna happen."
–
Comments
comments