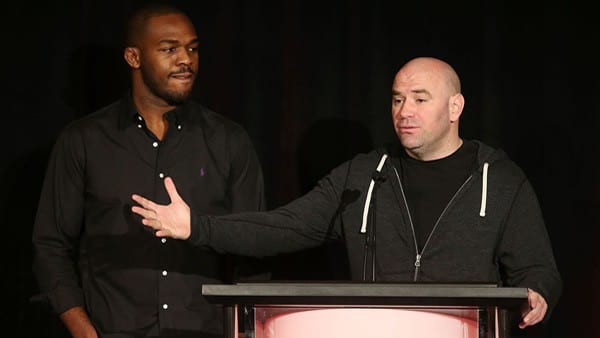 Dana White says Jon Jones has asked for far too great a sum to make a fight between the light heavyweight champion and heavyweight Francis Ngannou.
Jones and Ngannou have been going back and forth with their desire to meet in the Octagon, but Jones alleged the UFC had told him they wouldn't give him any sort of pay rise to make his long-discussed move to heavyweight.
"I had a conversation with one of the higher-ups, and before we got into money, it wasn't like I asked for too much money, it was just flat out, 'No,' right off the bat," Jones said, speaking to reporter John Morgan. "They didn't say anything about a gate or the pandemic or anything like that. They just said that they feel like they're taking care of me pretty good and that if I want to make more money, inevitably my money will go up by fighting Francis and those more entertaining fights. But that just wasn't the deal, originally. They told me it would be a new contract if I went up to the heavyweight division."
Today, White refuted those claims and instead said money had been discussed, and Jones was being completely unreasonable with his requests.
"It's one thing if you come out and say, 'Yeah I want a little more money'," White told ESPN's Brett Okamoto. "The amount of money that Jon Jones wanted.. First of all, in the light heavyweight division the Dominick Reyes fight is the fight that makes sense. Is Jon Jones gonna go fight Francis Ngannou and then try and take a run at the heavyweight title? I don't believe that. He's never wanted to move to heavyweight before, and for the amount of money he was asking for, it's not going to happen. He couldn't be asking for a more absurd amount of money at a worse time."
–
Comments
comments