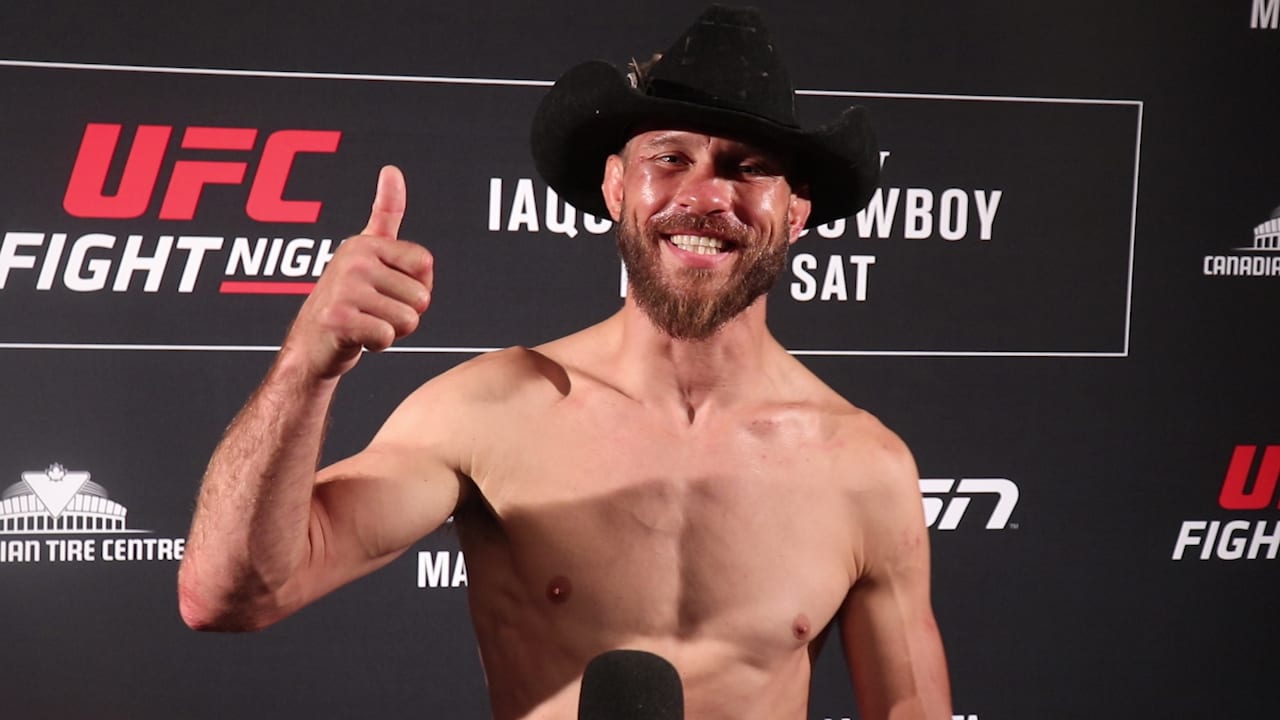 The fight gods have spoken, and Dana White has listened.
For the second time in a matter of weeks, a proposed fight between Donald Cerrone and Joe Lauzon fell apart at the last minute (well on the night before) at the UFC's show in Austin, Texas last weekend. This time around it was down to Lauzon's knee locking up after he aggravated an old injury by, as fate would have it, attempting to put on a pair of socks.
This came after Cerrone previously pulled out of their first fight booking after he appeared to come down with a heavy bout of food poisoning hours before their contest.
And Dana White appears to have learned his lesson.
"That thing's getting like Tony and Khabib," White told the media in Texas. "No, I will not book that fight again."
The latest crumbling of their fight was a blow to fans who were anticipating seeing two of the UFC's elder statesmen going at it, particularly given their collective record of having a total of 33 post-fight bonuses to their name.
But speaking on the UFC's post-fight show, Cerrone stated that he held no ill will towards Lauzon for the nature of the withdrawal.
"It's a crazy sport we're in, and you've just got to go with the punches," he said. "Joe, I know is a game dude. It's not like he's just making something up. I said Joe, I know you wouldn't just pull anything so heal up, brother, and we'll make it happen one day."
White, though, doesn't appear so convinced that the two UFC veterans will ever trade leather in the Octagon.
Comments
comments