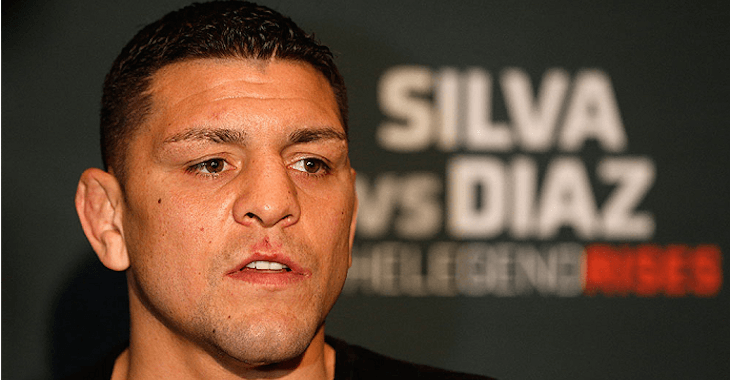 In the two and a half years since Nick Diaz last set foot inside an octagon, many MMA fans have been wondering when the Stockton native might once again kickstart his mixed martial arts career but UFC president Dana White isn't exactly hopeful that the former Strikeforce champion will ever compete again. 
Diaz, who is in hot water with USADA once again for a series of 'whereabouts violations', remains once of the most popular fighters on the UFC roster but hasn't competed since a no-contest with Anderson Silva in January 2015 (originally a Silva victory) after which both fighters drew the ire of the drug-testing authorities — in Diaz's case, for his latest infringement relating to the appearance of marijuana metabolites in his system.
The Nevada State Athletic Commission, who oversaw that particular bout, handed Diaz a five-year ban from the sport as it was his third such infringement. However, after much public outcry the punishment was commuted to an 18-month ban and a monetary fine.
Even still, despite the path being cleared for him to compete Dana White is pessimistic that Diaz will ever accept a fight again.
Speaking to MMAJunkie before news of Diaz's 'whereabouts failure' with USADA came to light, White said: "I highly doubt [Diaz will fight again].
"I don't know. I honestly don't think that, and I can't speak for him, you'd have to speak with Nick himself, but if you ask me – people ask me, 'Do you think Ronda (Rousey) is coming back?' No. I think Ronda's going to retire. Ronda hasn't retired, but my opinion is, I think she will. I don't think Nick Diaz will ever fight again. I just don't think he has the desire anymore."
Chief among White's reasoning is his opinion that Diaz no longer has the same spark to compete that he had in recent years.
"The thing about fighting, first of all it's a young man's game," White continued. "You've got to be young, hungry. You've got to be an animal to jump out of bed every day and go in there and train the way that you do.
"The things that you have to do to get to the UFC, let alone break into the top 10 or the top 5 or be a world champion, you have to love it. I just don't think that Nick loves it anymore."
Comments
comments